Nikki Bella's Partner Artem Chigvintsev Goes Ring Shopping But Price Tag Shocks Him As He Jokes Of Selling His Liver
Nikki Bella's partner Artem Chigvintsev's shopping for a diamond ring leaves viewers of the reality show on a hook. Will he manage to buy her a ring?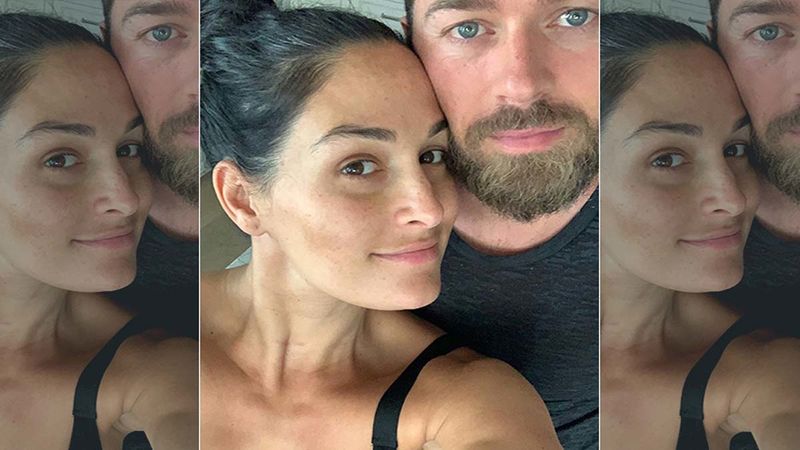 Former WWE wrestler Nikki Bella is expecting her first child with partner Artem Chigvintsev. Though Nikki didn't want to rush into things with her Russian-born beau, Artem had expressed going a step higher and sealing it with a ring. But unfortunately, the poor fella was left startled with the price tag of the sparkling diamond ring which Nikki desires to have on her ring finger if she ever gives a nod and gets engaged. Thankful Nikki's sister Brie Bella was by his side when this happened.
As per the latest episode of Total Bellas, he was heard saying, "It did make me feel like, maybe she doesn't see this partnership and this relationship go any further than what it is. It's a hard realization because I want more. I'm ready for more." Nikki's sister Brie explaining this phobia of Nikki towards commitment had mentioned this might be because of their parents relationship. "And I actually feel like my sister's really afraid of commitment. My sister's afraid to be tied down and I think it comes from my parents' relationship, she added.
However, Artem is very headstrong about taking the relationship ahead. Thus, Brie offered him help for his ring shopping spree. Brie mentioned Nikki's desire to have a 5-carat diamond. Brie, said, "I always hear my sister say she'd really like a five," to which Artem replied, "Cool, I'm gonna go sell my liver."
Image Source: Instagram/thenikkibella