NO SHAVE November 2022: What Is It? Where To Participate, Rules, Importance And History; DROP THOSE RAZORS For Good Cause-DETAILS BELOW!
No Shave November is to evoke the conversation and raise cancer awareness, but if you are still confused, read the article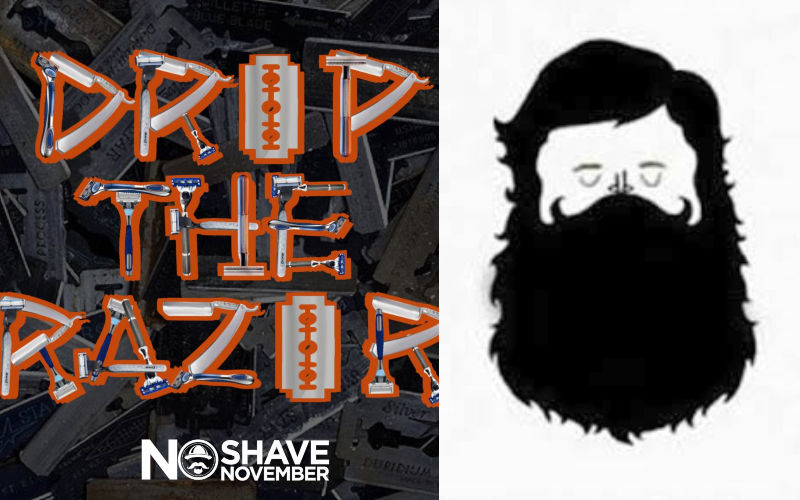 November is already here and many have already started their month-long journey to take a break from all their grooming exercises! Unfortunately, only a few know the real reason behind following the trend.

Moreover, No Shave November is to evoke the conversation and raise cancer awareness. But, if you are still confused about the subject or you need more details about it make sure you continue reading this article.
On your marks... Get set... DROP THOSE RAZORS!

No-Shave November is HERE! We're ready to get hairy all month long to support cancer research, prevention, education, and awareness. Let's do this! pic.twitter.com/sgdxvR03kH

— No-Shave November (@No_Shave) November 1, 2022
WHAT EXACTLY IS 'NO SHAVE NOVEMBER'?
No Shave November is a month-long journey wherein the followers of this trend do not shave for 30 days. It aims at sparking a conversation and raising awareness about men's health and some of these include a number of diseases and illnesses such as testicular and prostate cancer.
No Shave November also urges the masses to 'grow awareness' by embracing hair, letting it grow wild and free as many cancer patients often suffer hair loss during their treatment.
At the end of the month, participants are encouraged to donate the money they saved on shaving and grooming products for that month while promoting conversations which, in turn, raise awareness around cancer and educate people about the importance of cancer checks and its early prevention.
RULES FOR NO SHAVE NOVEMBER
The rules are simple people wanting to take part are supposed to follow these customs:
For 30 days, starting November 1 (the whole month), one has to put down the razor or any grooming equipment like wax or hair removal cream for the next 30 days and donate the monthly hair-maintenance expenses to the cause.
Interestingly, it is not just limited to men! Everyone can take part! People can even chose to forgo shaving their face, armpits, or legs. Don't be ashamed, just let the hair grow!
The goal of #Noshavenovember is to grow awareness by embracing our hair as Men ,which many Cancer patients lose, and letting it grow wild and free.Donate the money you typically spend on shaving to aid those fighting the battle. pic.twitter.com/AcM6ABl7Sw

— Zim Dollar🇿🇼 (@shokbee) November 1, 2022
HISTORY OF NO SHAVE NOVEMBER
People first put down their razors for the noble cause in 2009 when a Chicago-based Hill family decided to reinvent the activity to raise money for charity.
The eight children of the Hill family chose to take on this activity after their father, Matthew Hill, passed away from colon cancer in November 2007.
Interestingly, the charity has so far raised over $10 million for a slew of cancer research charities.
Image Source: Twitter/No_Shave/NaMe_Is_TiNkU