OMG! DID YOU KNOW Kishore Kumar's Fourth Wife Leena Herself Allowed Criminal Lawyer Ram Jethmalani To LOCK LIPS With Her In Public?
Kishore Kumar's fourth wife Leena Chandavarkar revealed that she gave permission to Supreme Court lawyer Ram Jethmalani to kiss her in the public in 2015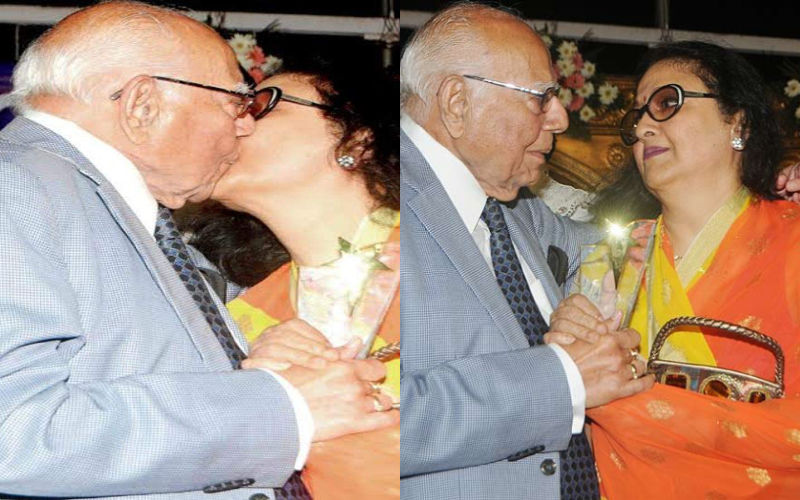 Back in 2015, late legendary singer Kishore Kumar's fourth wife, Leena Chandavarkar was embroiled in a big controversy due to her infamous kiss episode with criminal lawyer Ram Jethmalani. For the unversed, in February 2015, Ram and Leena attended 'The Hum Log Awards' event and on the stage, Ram Jethmalani kissed Leena after a firm handshake. Both locked lips in public and their pictures went viral with netizens slamming Leena.
Talking about this incident, in an interview she made some shocking revelations. Leena revealed that she gave permission to Ram Jethmalani to kiss her. She also supported the lawyer saying that people should not put any age bar on love. While justifying her kiss with Jethmalani, she had said, "People are feeling sorry for me, but all I want to tell them is that 'Na umr ki seema ho na pyaar ka koi bandhan." She added, "He (Jethmalani) is 92 years old and full of life. He might appear stern but has a warm heart. I have always been inspired by his encouraging speeches. As far as the matter about me being Kishore Kumar's wife is concerned, I consider him my guru and he always said that don't think about what others think of you. If you have no regrets about doing something then everything else is immaterial." ALSO READ: T
he Kishore Kumar Biopic: Son Amit Kumar To Helm It; Says, 'Who Knows Him Better Than His Family?'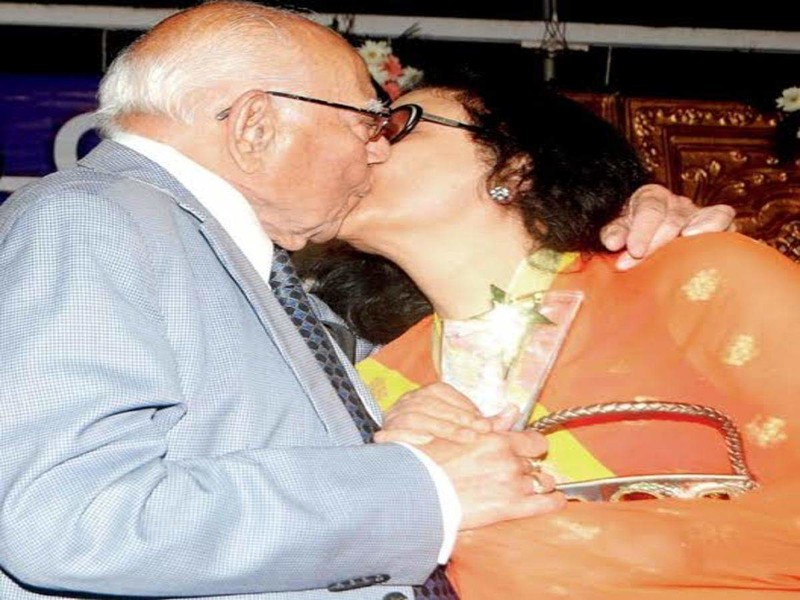 Months after his controversial kiss with Leena, Ram Jethmalani opened up about his ideology of love and told Indus Scrolls, that there is no denying that he enjoys female company and that he "has had exceedingly intimate relationships" with many charming women. He also asserted that there is "no cut-off age for love but sex without emotional involvement is something he doesn't understand."

Kishore Kumar, who died in 1987 due to a severe heart attack, had four wives-Ruma Guha Thakurta, Madhubala, Yogeeta Bali, and Leena Chadavarkar.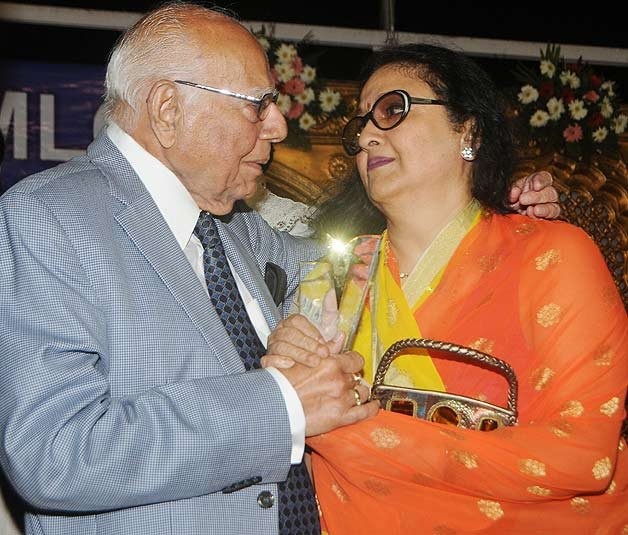 Image Source: Instagram/Google