OMG! Elon Musk Follows PM Narendra Modi On Twitter! Netizens Speculate If Tesla Will Be Launched In India- Read TWEETS
Elon Musk following PM Narendra Modi on Twitter, has left the netizens wondering about the reason behind his decision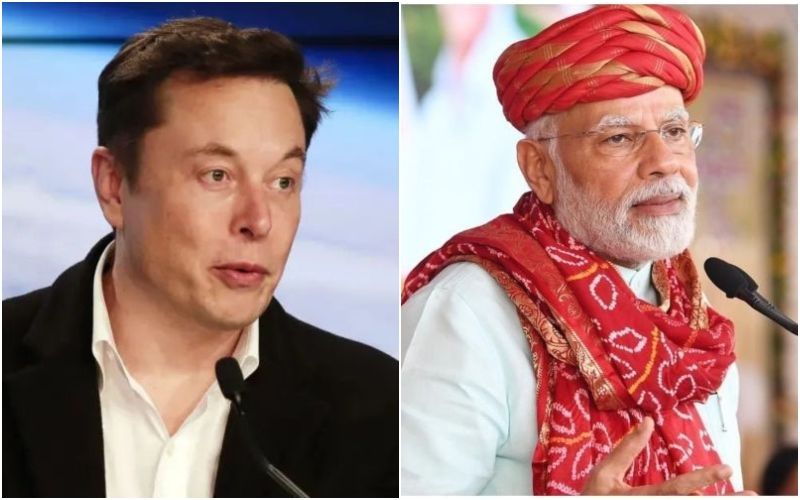 India's Prime Minister Narendra Modi is indeed one of the most influential celebrities all over the world. Ever since he became the PM, he has developed a great bond with world political leaders and businessmen. He also has a strong social media presence and often takes to his official handles to express his opinions. The internet was in for a shock, when a netizen on Monday pointed out that billionaire Elon Musk has followed him on Twitter.
As per a recent tweet by Elon Alerts, an account that keeps track of the Tesla founder's account activities, Musk followed PM Modi on Monday morning. The influential political leader joined other 195 people that Musk follows on the microblogging website. The internet was left baffled as to why he would suddenly follow the Prime Minister. Taking to the comments section of the post, many speculated if they are planning to launch Tesla in India.
One wrote, "Thanks Elon Musk! As our PM Modiji is taking efforts to make our country better, prosperous, progressive & improve people' lives, Elon Musk is also striving for making world sane,wokism free, assuring good society & better future life for today's children. Wish both best wishes!"
Take a look at the tweets:
Oha ho.... So I thing Finally #Tesla is coming in india ???

— Vikash singh (@modified_vikash) April 10, 2023
Talking about Elon, he became the CEO of Twitter in October 2022. Shortly after he became one of the most followed personalities on the social media website with 134.4 million followers beating former US President Barack Obama and Justin Beiber. The Indian PM became the fourth world leader that Elon has followed after UK Prime Minister Rishi Sunak, Obama and French President Emmanuel Macron.