OMG! Kendall Jenner And Devin Booker BREAK-UP After Two Years Of Dating; There Is Possibility of Reconciliation: REPORTS
Kendall Jenner and her longtime boyfriend Devin Booker have called it quits and a source reportedly said that the two are not on the same page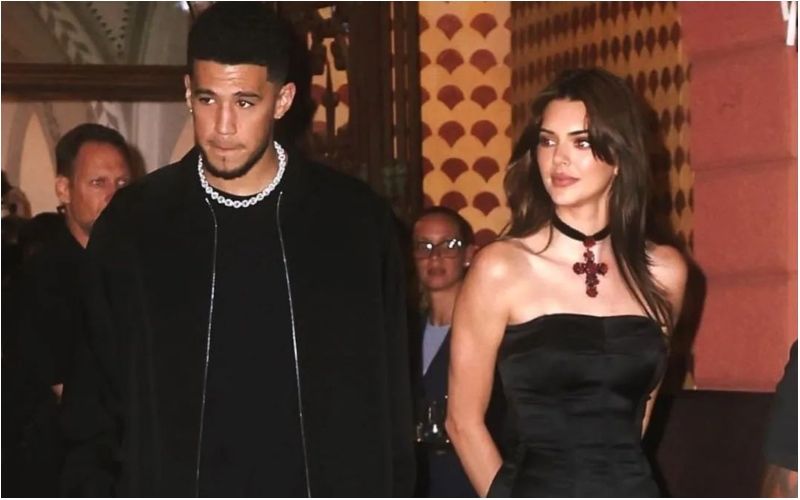 The dark clouds of storm have once again started brewing for the Kardashians and Jenners!

Just when the fans thought that the members of the infamous families are starting to settle down, a new report on Wednesday sparked confusion and shock.
According to the latest Entertainment Tonight report, Kendall Jenner and her longtime boyfriend Devin Booker have called it quits.
The report quoted a source who spilled shocking new revelations about Kendall and Devin's relationship. The pair is allegedly donezo but they do have a shot at getting back together in the future. The source continued, "Kendall feels like they're on different paths," while a second said the two "have had discussions about their future but they are not on the same page."
Meanwhile, the eagle-eyed fans couldn't help but notice that the Keeping Up With the Kardashians alum and pro baller didn't post about their two-year anniversary last week. Some also pointed out that Devin's brother, Davon Wade, has seemingly unfollowed Kendall on Instagram. Furthermore, a picture of on Devin's feedback from New Year's Eve where he and Kendall are cuddled up, has also been deleted.
On the other hand, Kendall and Devin had also joined the rest of the Kardashians and Jenners in Portofino, Italy for the nuptials of Kendall's sister Kourtney Kardashian and her now-husband Travis Barker. However, even their little vacation doesn't seem to have worked in favour of the alleged ex-couple.
Needless to say, the reports around the couple's break-up have legit broke the internet and fans can only waiting for the official statement from the respective individuals.
Image Source: Instagram