Pakistani Actor Feroze Khan's Ex-Wife Syeda Aliza Sultan Shares HORRIFYING Domestic Violence Evidence- READ TO KNOW
Feroze Khan and Syeda Aliza Sultan announced their divorce after four years of marriage as the latter accused the former of physical and psychological violence, infidelity, and blackmail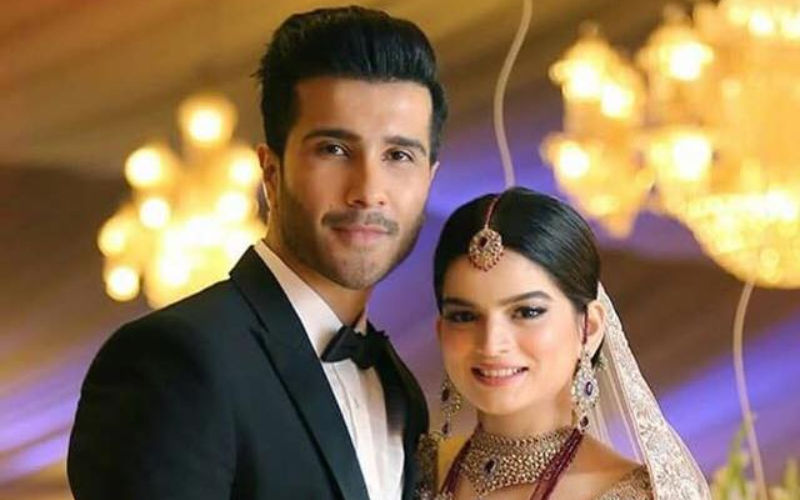 Pakistani actor Feroze Khan and his ex-wife, Syeda Aliza Sultan, announced their divorce in September. According to the statements released by Syeda Aliza, she faced physical and psychological violence at the hands of her ex-husband. She had made allegations that she had to suffer through infidelity, blackmail and degradation at his hands too.
Announcing the reason behind the separation, she had written, "The welfare and well-being of my children have played a significant role in this decision. I do not want them to grow up in a toxic, unhealthy, and violent household. I'm afraid that their mental development and approach to life would be negatively impacted by exposure to such a hostile environment."
Syeda Aliza has now presented evidence of domestic violence in court. The evidence includes horrifying pictures of her bruised eye and arms. Some of the pictures have surfaced on the internet and it has left the fans and Pakistani industry in shock.
According to a Pakistani website, Images Dawn, the legal representatives of Aliza had submitted the evidence in the form of pictures and emergency room reports to Karachi's District East family court against her former husband. The documents that were submitted to the court also had a report from the Accident and Emergency Department at Jinnah Postgraduate Medical Centre. The report documented a complaint of assault in November 2020. It mentioned "blunt injuries on both arms, [the] back, chest and face" along with a "minor nosebleed." The website also stated that Syeda was prescribed a Panadol after her face was examined with an X-ray.

Syeda Aliza's lawyer, Qaim Shah, shared that the documents were submitted after Feroze had requested the court to not let his ex-wife share details of the case on social media. According to the website, Shah stated that the family court doesn't have the power to pass an order that could prevent Sultan from sharing details of her abuse on social media. While the documents were leaked to the media, Shah shared that they had no intention of doing so.
The next hearing of the case is on November 1.
Image Source: Instagram