Pakistani TikToker Hareem Shah's PRIVATE Video Leak Scandal; Social Media Star Accuses FRIENDS Of Leaking Her Saucy Clips-READ BELOW
Hareem Shah was seen taking a bath and engaging in lewd acts with an unidentified man who also recorded the video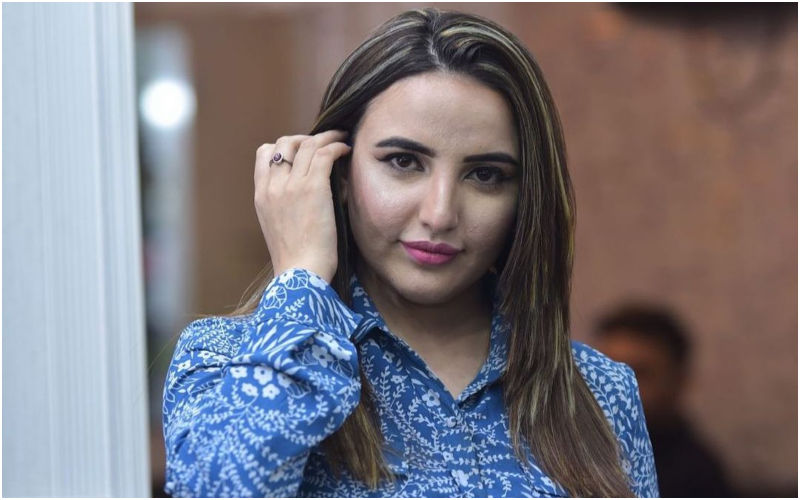 Pakistani TikToker Hareem Shah landed herself in a bit of a soup after her private videos went viral on Tuesday. The social media star has recently released a statement via a video and shared that the aforementioned videos were 'leaked' by her female friends.

Shah became talk of the town as she fell victim to a data breach, however, she remained unfazed by the same and condemned the act while issuing a clarification stating that her private videos were stolen and leaked.
The social media sensation shared that Sundal Khattak and Ayesha Naz, the friends she lived with for a period of time, are the culprits who orchestrated the data breach of the now-viral videos.
"We used to spend ample time together; we had lived in the same house for a period of time. So, naturally, they had access to my mobile phone and knew my passwords," Shah could be seen saying in the video.
She has also filed a complaint with the Federal Investigation Agency against Naz. "FIA didn't take action against her but I had my doubts. Ayesha had also informed my other friends that she will leak my videos," Shah said, adding, "But I don't really care about these videos."
In the videos, Shah was seen taking a bath and engaging in lewd acts with an unidentified man who also recorded the video. The social media star has now accused the friends of the scandal.
In her statement, Hareem clarified that Khattak and Naz were living with her and that the two had also threatened her of leaking the videos, just before they went viral.
The TikToker said the duo wanted to create difficulties in her married life.
Image Source: Instagram