Paris Hilton's Bodyguard Chases Her, Struggles To Keep Up With Her As She Dances Through Coachella; New Video Cracks Up Fans!
Paris Hilton appeared to be a celestial being as she spun around in a sheer outfit at the music festival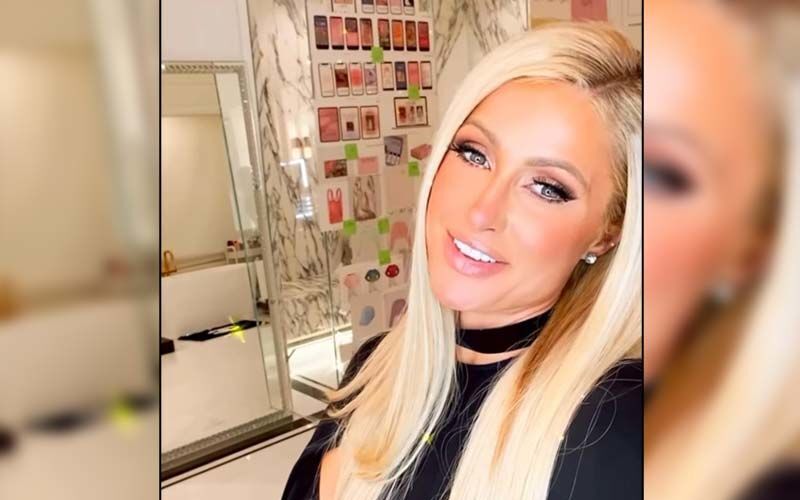 Well, Paris Hilton seems to have had the most of Coachella. The American socialite seemingly enjoyed the most and we have proof. A video of Hilton's bodyguard chasing her down while she danced at Coachella has gone viral on TikTok.

Hilton seemed to be dressed up as a celestial being as she spun around in a sheer outfit at the music festival, and while she appeared to be having the time of her life flitting around. Meanwhile, her hefty security appeared fatigued as he hurriedly trailed behind her to keep track of her.
An admirer captioned the video, "The way Paris Hilton's bodyguard has to chase after her in the desert heat as she skips away."
Many took to the video's comments sections on TikTok to mock the buff guy, who appeared to be more of a tired chaperone than a bodyguard. On TikTok, one user said, "It's like a Dad and his toddler."
"It's her own world we're just living in it," a second person stated. "That is so iconic Paris," one commenter exclaimed, while another added, "COACHELLA QUEEN, we love you."
"That run [laughing emojis] u can tell he was dying of heat," another sympathized. "I only want to see celebrity bodyguard footage from now on. I do hope they're paid enough," said another. The original video received over 700 likes and nearly 5,000 comments by Monday afternoon, April 25.
"I keep forgetting she is 41 years old," wrote one fan. "She's always going to be happy she made the most of it!"
Many others could relate to the hilarious moment. "This is how my friends are chasing their toddlers once they learn to walk lmao," one commented. "This gives me 'husband when I'm drunk' vibes," joked another.
Paris shared the clip in a side-by-side TikTok the next day, smiling as she watches the moment. "#Sliving is my cardio," she writes, referencing one of her trademark phrases, which combines slaying and living your best life. "It's a workout keeping up with the Queen Sliv."
Image Source: Instagram