Patna Railway Station PORN Clip Featured Kendra Lust? Pornstar Hopes It Was Her VIDEO In New Tweet-WATCH
The viral video instantly grabbed attention on social media and a complaint was filed with the Government Railway Police (GRP) and Railway Protection Force (RPF)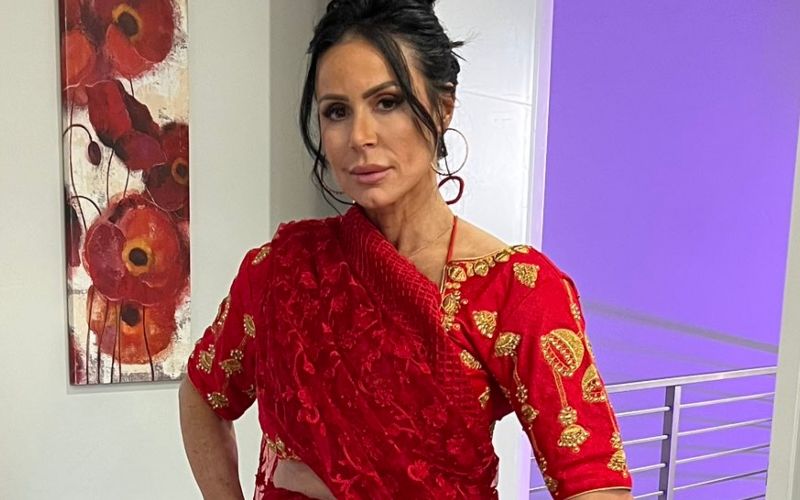 Pornstar Kendra Lust has shared a picture of herself with the hashtag 'Bihar railway station' via Twitter on Monday, March 20. The latest Tweet comes just a day Patna Railway station made headlines for all the wrong reasons.

On Sunday, an adult film was played on the TV screens installed at Bihar's Patna Junction railway station for three minutes and the moment was captured by a netizen who was present at the railway station at the moment.
The viral video instantly grabbed attention on social media and a complaint was filed with the Government Railway Police (GRP) and Railway Protection Force (RPF).
Kendra Lust took cognisance of the incident and shared the tweet. However, Kendra was careful to not make any direct reference to the incident while making the tweet. But, netizens were quick to contemplate her tweet and responded to the same with numerous queries and suggestions.. "It was your video, did you know this," a user wrote.
To this, Kendra replied, "I hope, lol."
Following the shocking incident, a probe was initiated and the railway officials have terminated the contract which was given to the agency for relaying advertisements on the television screens at the railway station, reported India Today.
Back in 2017, a similar incident occurred in Delhi's Rajiv Chowk metro station where one of the display screens accidentally aired adult content.
Image Source: Instagram