Pete Davidson RETURNS To Instagram Following His UGLY Feud With Girlfriend Kim Kardashian's Ex-Husband Kanye West!
Pete Davidson has finally rejoined Instagram after his departure from the platform for the forth time.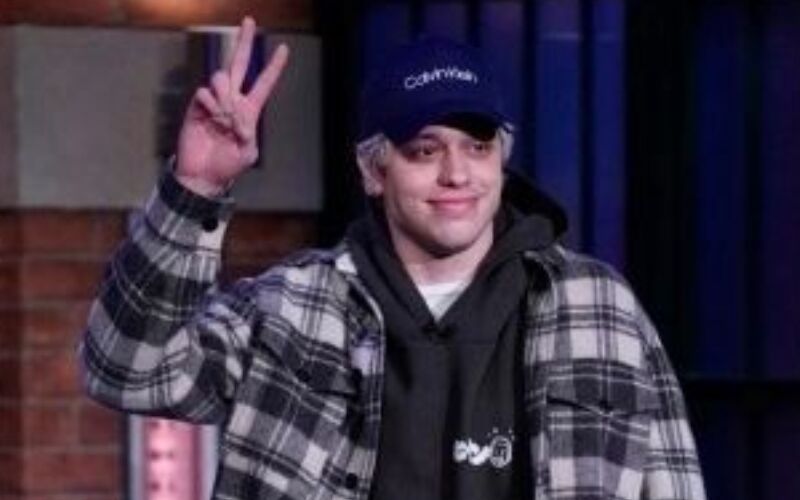 Pete Davidson has finally marked his return on Instagram after he recently quit the photosharing platform. This is the fourth time Davidson has joined Instagram after his departure from the platform in 2018.

The recent update comes in the midst of his ongoing feud with Kanye West after the celebrated rapper yet again shared a slew of Anti-Davidson messages on Instagram.
Looking at the recent update, the new verified account went live on Wednesday February 16, following West harsh comments and a rather unsuccessful attempt to win his ex-wife and Davidson's current-flame Kim Kardashian.
Previously, Davidson had quit the platform as in an attempt to maintain his mental stability. His new account, @pmd, does not currently have a profile picture and is yet to follow any accounts at the time of publication.
The 44-year-old rapper had recently slammed Davidson sharing a in one of his paparazzi photo and captioning it, "LOOK AT THIS D–KHEAD." He also made fun of Davidson's recent Calvin Klein ad co-starring Machine Gun Kelly as he wrote "NO YOU WILL NEVER MEET MY CHILDREN" alongside a photo of the pair. West shares four children with Kardashian: North (8), Saint (6), Chicago (4) and Psalm (2).
However, Davidson won over his follows with his subtle response and cleared his stance on his relationship.
"As a man, I'd never get [in the] way of your children. That's a promise. How you guys go about raising your kids is your business and not mine. I do hope one day I can meet them and we can all be friends."
West, however, doubled down and referred to the New York native as "Skete" instead of his given name. "Hold your spouse close make sure they know how much you love and appreciate them because there's a 'Skete' lurking in every dirty ass alley waiting to help destroy your family and walk around in Calvin Kleins around your children", West said in his post.
Davidson who has reportedly been struggling with the mental trauma and other insecurities previously, had prompted him to leave the platform.
"No, there's nothing wrong. No, nothing happened. No, there's nothing cryptic about anything. I just don't wanna be on Instagram anymore. Or on any social media platform. The internet is an evil place and it doesn't make me feel good. Why should I spend any time on negative energy when my real life is f–king lit. The fact that I even have to say this proves my point. I love you all and I'm sure I'll be back at some point. 🙂 your neighborhood goon, Pete," he said during his first withdrawal from Instagram.
Despite his multiple attempts to quit the platform and returns over the years, the comedian has frequently continued to grab the headlines in Hollywood.
Image Source: Instagram/fan_tastic_fa