Pete Davidson To Play Himself In New Comedy Series, Actor Does Not Want To QUIT 'SNL' - REPORTS
TV show 'Bupkis' is said to have an amalgamation of 'grounded storytelling' with 'absurd elements' showcasing an unfiltered view through Pete Davidson's eyes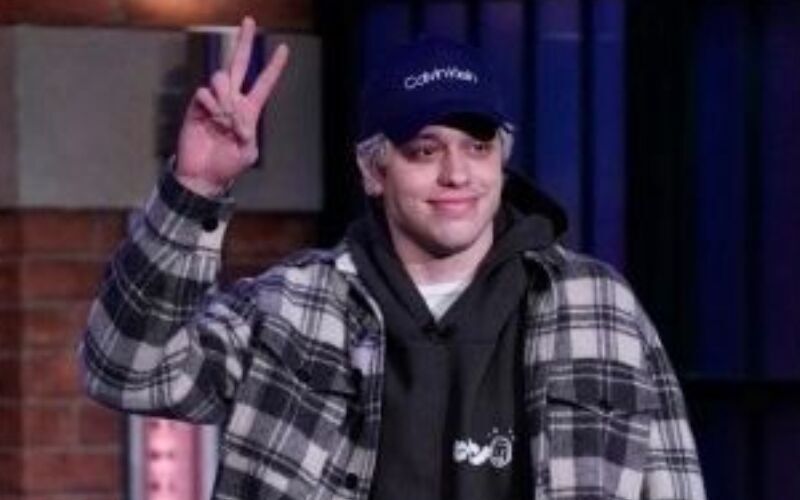 Pete Davidson has been making waves with his career in the comedy business, and he's becoming he has been garnering a lot of fame lately; thanks to his high-profile romance with Kim Kardashian.

Well, as per the recent HollywoodLife report, Pete has been considering leaving Saturday Night Live to pursue other projects. The 28-year-old comedian is all set to headline a comedy series inspired by his own life and the tentatively titled project 'Bupkis' also has Pete on board as a writer along with his long time collaborator and pal Dave Sirus as well as Judah Miller, according to Deadline.
"Pete is bracing for life after SNL but as much as his star is rising, he doesn't want to disappoint Lorne and leave," a source told HollywoodLife. "He might have to leave just because he has so much other work on his plate, but he is trying to make it all work out and is trying to do it all because he feels like Lorne is a big father figure for him and he wants to do what is right for him, the show and Lorne all together."
The source continued, "Pete knows he has till at least August to see if he wants to return to SNL but as of right this second it is about 60% staying and 40% leaving."
However, another source said that Lorne would 'love' to have Pete on the show for years down the line, "especially the upcoming 50th anniversary," they stated, referencing the show's major milestone coming up in 2025. "He fears mostly that he will lose him but he is going to do all that he can think of to keep him around. Convincing Pete to stay though might be tougher than expected though," they added.
TV show 'Bupkis' is said to have an amalgamation of 'grounded storytelling' with 'absurd elements' showcasing an unfiltered view through Pete Davidson's eyes. The show is being executively produced by Davidson, Sirus and Miller along with Michael, Andrew Singer and Erin David from Broadway Video.
Bupkis, which has been compared with Larry David's sitcom Curb Your Enthusiasm, will be reflecting Davidson's real-life persona 'with an unapologetically unfiltered' storytelling.
Image Source: Instagram