Playboy Model Hannah Peeters Allegedly Groped By Creepy Delivery Boy; Says He Grabbed Her Breasts And Tried To Kiss Her
Hannah Peeters shared that she is now afraid to open her door following the heinous incident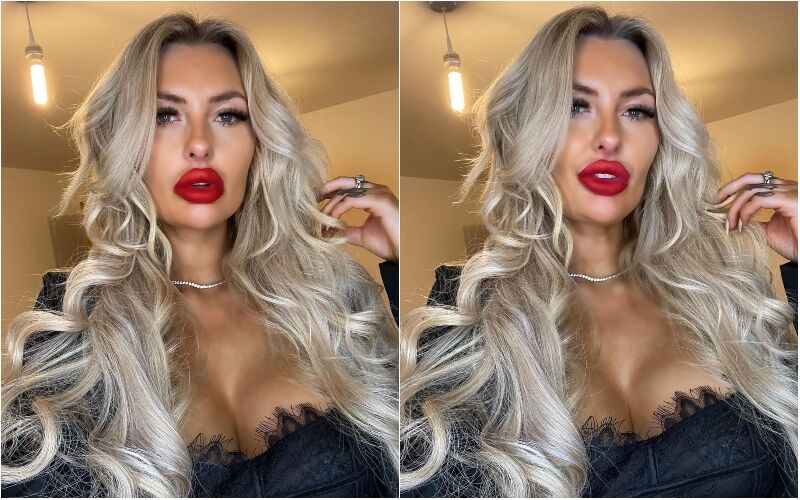 Playboy model Hannah Peters, in a shocking incident, was allegedly groped by a creepy delivery man while delivering a package. The 25-year-old was taken aback after being molested in her doorway by the delivery executive.

Peeters was left feeling 'violated' by the Evri (formerly known as 'Hermes') driver as he squeezed her breasts and tried kissing her.
The London-based model also stated that the delivery man handed her a package before asking whether her breasts were real and then grabbing them from her bra. He then continued to compliment her lip size before leaning in for a kiss. As he drove away from her house, the delivery man said, "I can't wait to tell all my friends."
Meanwhile, The Sun report quoted the young model informing that she is now afraid to open her door following the heinous incident.
She said, "I feel violated. Just because I get my boobs out on TV and in magazines doesn't mean some seedy man can touch me whenever he wants." The incident is currently being investigated by the Metropolitan Police Service. Furthermore, an Evri spokeswoman stated, "We take any allegations seriously."
However, in a shocking turn of events, several social media users slammed the model as they claimed that she may be wearing something inappropriate while receiving her package.
One person wrote, "When you answered the delivery guy like that you shouldn't be surprised..but you were hoping for that just to get publicity." "Can you blame the guy if she's dressed like this lol," another person added. Yet another person remarked, "No way a guy would want to grope her." Someone added, "She only felt violated because the guy was a blue-collar working stiff delivery driver." Although many also sympathize with her saying, "Times must be hard."
Meanwhile, this isn't the only case of groping that happened lately. According to the Mirror, a British-born Playboy model, Hayley Bray waived her right to privacy in 2020, claiming that she was molested in a California hotel room by a male. Hayley Bray was bending down to take her clothes out of the dryer when a guy emerged behind her and slipped his hand between her legs.
According to the BBC, in a similar scenario, Emily Ratajkowski, a prominent model and actress, claimed in her book 'My Body' that she was grabbed by singer Robin Thicke during the filming of the hit song 'Blurred Lines' in 2013.
Image Source: Instagram