Pregnant Russian Travel Blogger's LAST Selfie From Nepal Plane Goes VIRAL! Records Her Final Moments Before Crash Via Social Media
Elena Banduro, a 33-year-old Russian blogger, shared a selfie with the caption "Go to Nepal"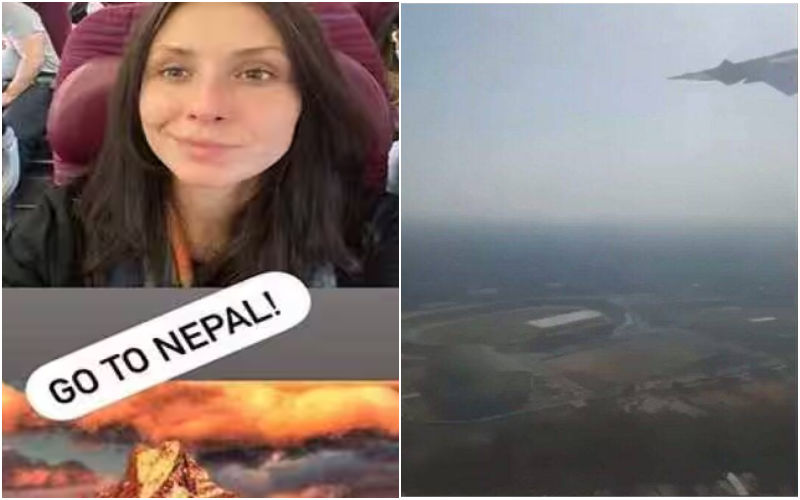 Yeti Airlines' Kathmandu-Pokhara flight crash has numbed the entire world and several videos and pictures of passengers' final moments have been going viral on social media. Now, a traveller's final moments before the tragic incident has been doing rounds on the internet and netizens couldn't help but shed tears over the viral post.

The passenger who was identified as Elena Banduro, a 33-year-old Russian blogger, shared a selfie with the caption "Go to Nepal" from inside the ill-fated flight. Her pictures have taken the internet by a storm after she was declared dead by the officials.
Elena was known for her joyful personality and was dubbed as "the brightest, kindest soul." Her sister revealed the Elena was expecting a child and was on her way to Nepal to visit her partner at the time of her death.
Her Facebook suggests that she was a social media marketing manager at a business with its headquarters in Russia. Earlier, she worked in public relations for a different business, posting updates about her travels on social media.
Before the fatal accident, Elena spoke to her sister Ksenia about her schedule and the latter said, "She wrote to me at 4:59 a.m. (Moscow time), 'Good morning, in Nepal, 7.44 a.m. I head to the airport because I have a flight to Pokhara right now."
She continued saying that Elena had only recently told her family about her pregnancy. Her final Instagram post was published on January 5. The caption, which is translated from Russian, reads, "Turn up the sound."
Elena was a traveller and she often posted photos and videos on her Instagram from her trips to different places including Crimea, Kazakhstan, the Iturup island, and Adam's Peak in Sri Lanka.
In the now-viral video, another passenger can be seen filming the landscape outside the plane before the frame shakes violently, and bursts into flames. The heart-wrenching video was captured via mobile before the plane crashed into a canyon about 1.6 kilometres from the new airport.
The recent reports sparked after a domestic passenger flight which was scheduled and operated by Yeti Airlines connected Kathmandu with Pokhara in Nepal crashed on Sunday. The route's operating aircraft, an ATR 72 operated by Yeti Airlines, crashed while attempting to land in Pokhara on January 15, 2023, killing all 72 people on board, reported Zee News.
The plane accident is being considered as one of the most fatal ATR-72 accidents ever.
ATR-72 was developed in the late 1980s as a joint venture between France and Itlay. Over the years, it has been involved in a number of fatal crashes. Many of these accidents were the results of icing problems, the ATR-72 had a pretty solid track record.
As per the Zee News reports, 72 passengers were on board, including four crew members, 57 Nepalis, five Indians, four Russians, two South Koreans, one each from Argentina, Ireland, Australia, and France were among the passengers.
Image Source: Instagram