Prince Harry And Meghan Markle's Way Of Doing Things Is Weakening Their Bond With The Royal Family
Former Royal couple Prince Harry and Meghan Markle's way of doing things as observed during National Cemetery on Remembrance Day, has deepened the rift with Royal family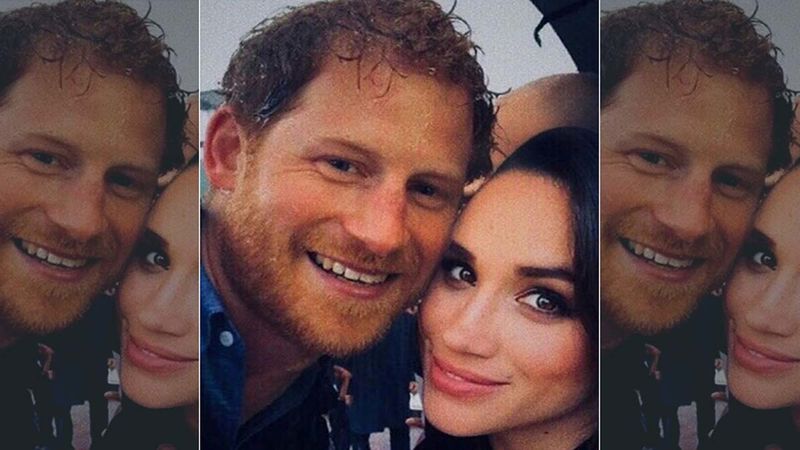 The manner in which the former Royals, Prince Harry and Meghan Markle are going about doing their duties is slowly and steadily pulling them apart from the royal family. As per reports in Dailymail.co.uk, the royal expert Katie Nicholl mentioned to OK magazine about Harry and Meghan's visit to National Cemetery on Remembrance Day at Los Angeles which according to them was supposed to be publicised with the help of the celebrity photographer Lee Morgan. Harry had requested a garland to be offered to Cenotaph which was snubbed.
As per reports, firm refused to alter the rules, she said, "It highlights the great divide between Harry and the royal family." Continuing further she said, "There is such a gaping cavern now and exercises like this only serve to widen that gap rather than heal the rift. Harry and Meghan do things very differently to the royal family and to me it shows how determined they are to do things their way whatever the cost." She also suggested this decision to do things in their ways, might hamper the future of this couple's role when it comes to their family's monarchy.
Also, Prince Harry's request for a wreath which was given a blind eye might have hurt the former royal. Serving the military forces for 10 years of his life, this move of the Royals refusing to grant his request left him 'deeply saddened' reported The Times.
The former Royal couple laid flowers plucked from their garden, Prince penned a message which read, "To all of those who have served and are serving. Thank you" ALSO READ:
Prince Harry Admits He Didn't Know Unconscious Racial Bias Existed Until 'Living' In His Wife Meghan Markle's Shoes
Image Source: Instagram/the_american_duchess