Prince Harry 'Corrected' Meghan Markle's Pronunciation As She Recorded Voiceover For Disney's Elephants - Reports
Like a doting husband, Prince Harry was by Meghan Markle's side as she recorded her voiceover for Disney's documentary film, Elephants. The latest reports suggest that he helped her with pronunciation.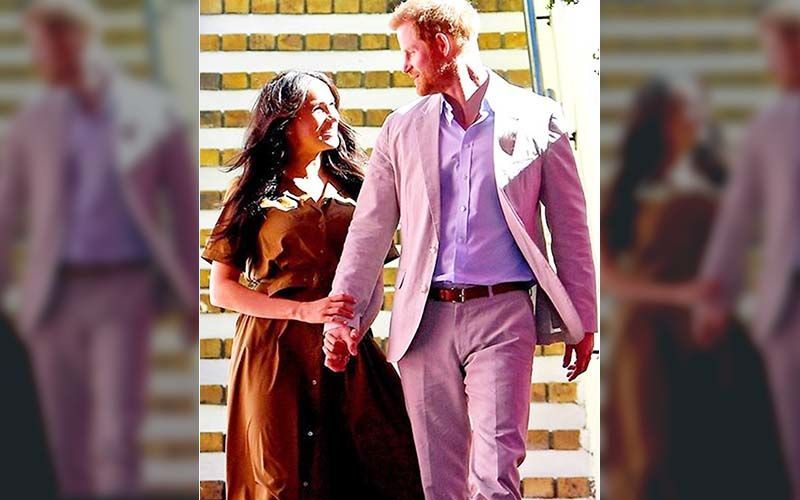 Duchess of Sussex, Meghan Markle, is said to be reviving her acting career and her first project is Disney's documentary film - Elephants. Meghan recorded a voiceover for his project and if reports are to be believed, Prince Harry was all by her side when she did the recording. Filmmakers Mark Linfield Vanessa Berlowitz have made the revelation that Duke of Sussex was very supportive of Meghan and even helped her get the pronunciation right.
The filmmakers quoted to People magazine, "Harry was correcting her pronunciation." They also said, "She made it her own. She's such a diligent professional and she wanted to get it right. It was a delight all the way around." Further, the royal commentator Graeme O'Neil revealed to ET Canada, "She actually shot her narration back in October at Pinewood Studios, in London, with Harry by her side."
Meghan Markle and Prince Harry who retired from their royal duties have now moved to California, United States after spending some time in Canada along with their son Archie. They have stayed in the news for the same. Recently, Meghan's half-sister, Samantha Markle, had spoken about this move of the Duke and the Duchess and said, "Harry and Meghan don't seem to care about families or people around them. Their self-preservation is quite disgusting," to the Sun's Dan Wootton on his talk RADIO Drivetime show.
Image source: Instagram/ sussexroyal