Queen Elizabeth II FUNERAL: Prince William Tries To End Rumours Of His Strained Relationship With Prince Harry? Gestures Younger Brother And His Family To Join Him-REPORTS
Prince William softly gestured towards his younger brother Prince Harry to join him and his family and his touching actions might even blow off some steam between their rumored strained difference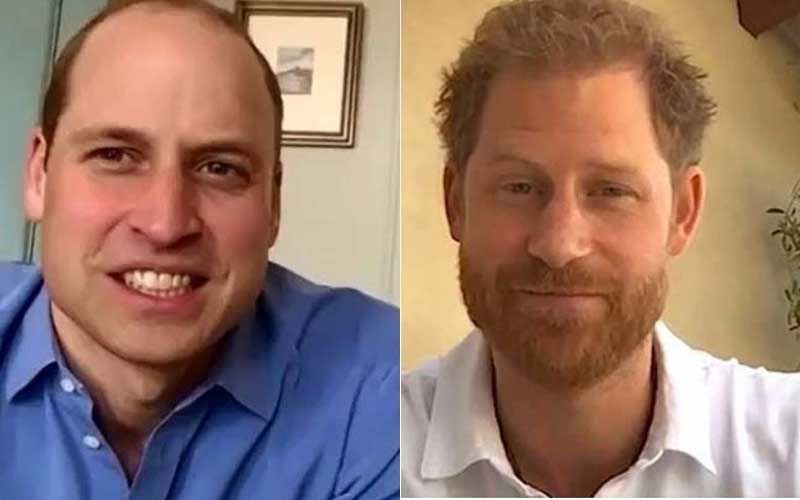 The late Queen Elizabeth's funeral service at St. Geroge's Chapel on Monday has seemingly made the brothers (Prince William and Prince Harry) reconcile their differences.

Yes, you read that right!
Prince William softly gestured towards his younger brother Prince Harry to join him and his family. The former reportedly bought along two of his children, 7-year-old Princess Charlotte and 9-year-old Prince George to the Queen's final public service at the Westminster Abbey and also brought them along to the committal service.
While people settled down during the late Queen's funeral, Prince William turned out to be the mature one and tried to end the rumours around the strained relationship with his brother Prince Harry. The elder brother was captured inviting Prince Harry and Meghan Markle to sit beside Prince William and Kate Middleton, suggests ET.
Meghan and Harry were allotted seats a few rows back at the services for the Queen due to their reduced royal status after giving up their royal labels and embracing the lesser title of the Duke and Duchess of Sussex.
Previously, many royalists reportedly noticed that at the Westminster Abbey service, the couple were seated beside their cousins Princess Beatrice and Princess Eugene in the second row, far apart from William's family.
Prince Williams's gesture comes as much surprise during the long rituals and processions since the demise of the monarch. To note, the estranged brothers hardly interacted with each other even though they were beside one another for long periods of time.
Interestingly, William's one gesture is sure to blow off some of the steam off of the rumours of a strained relationship between the royal brothers.
Arora Sisters: Malaika Arora And Amrita Arora Starrer Web Series To Feature Former's Ex-Husband Arbaaz Khan And Partner Arjun Kapoor- Reports
Image Source: Instagram