Rapper Soulja Boy Supports Kanye West Against Pete Davidson: 'That Damn Kim Kardashian Got You Feeling Yourself A Little Bit Too Much'
Soulja Boy Slammed Pete Davidson in his Instagram live which has caught the internet's attention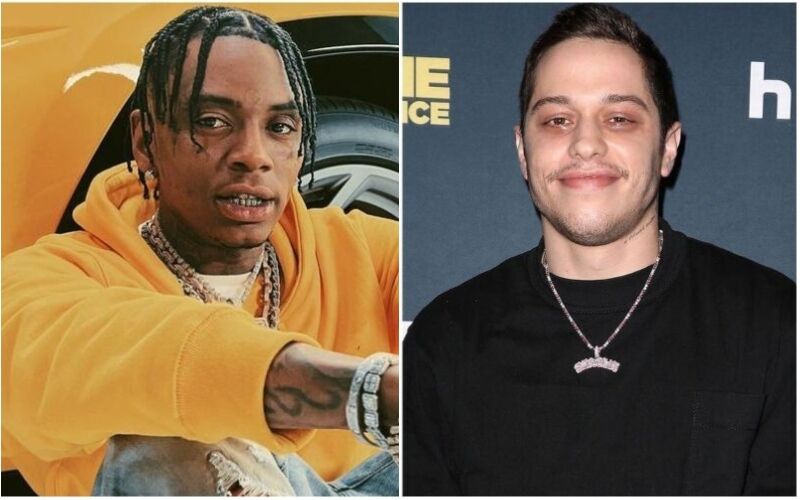 A lot has conspired between Kanye West and his ex-wife's new flame Pete Davidson. While the latter has decided to speak up against the allegations made by the rapper, 'Crank That' fame Soulja Boy has decided to stand by Kanye in the battle with his ex-wife's new guy Pete Davidson.

The Big Draco boy slammed Pete in his Instagram live which has caught the internet's attention. He warned 'Skete' that if he continues to insult Kanye, he would face Soulja Boy's wrath.
Well, this has seemingly raised the tensions between Kanye and Pete.
In a rather shocking turn of events, Soulja Boy went live on Instagram and entered the Pete x Kanye turmoil.
Soulja Boy threatened Pete by saying, "Pete Davidson, PSA: Watch your f**king mouth when you're talking to Kanye like that, (N-word)." Soulja added, "I don't know who the f*ck you think you is, but you not Big Draco." Soulja then addressed Pete's text about him in the bed with Kim K saying, "(N-word) talk about I'm in the bed with your wife. Boy, we will come over there and mush yo little a**. Boy, you better stop playin' on the phone with some real (N-word)."
Soulja Boy also warned that "Do not talk to Kanye like that no more or you gonna have me on your a**, (N-word)," Soulja Boy continued. "Can't nobody talk to Ye like that but me, (N-word). Watch your mouth Skete."
The 31-year-old rapper concluded by saying, "That damn Kim Kardashian got you feeling yourself a little bit too much. We got to bring you back to reality Skete before we got to come and skete skete on your muthaf*ckin' a*s. We all know Kanye is a little off but you can't talk to him like that."
Image Source: Instagram