Rapper Young Dolph Shot Dead While Buying Cookies In Tennessee, Gucci Mane And Others Mourn His Death
Rapper Young Dolph sudden death was mourned by rappers Gucci Mane, Chance The Rapper and others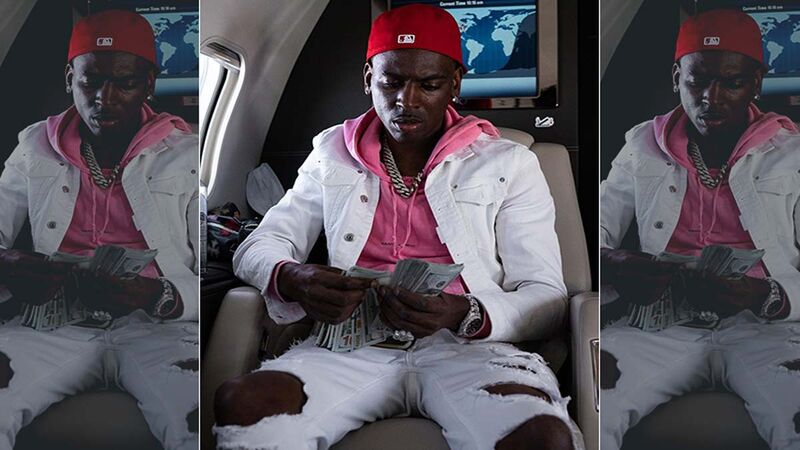 As reported in the Daily Memphian newspaper rapper Young Dolph was shot dead in a cookie shop in Tennessee. Police so far have no clue about who shot the rapper. The rapper was in town to visit his aunt who has been suffering from cancer, confirmed his cousin, Marena Myers. He further informed, "He was inside (Makeda's), and somebody just rolled up on him and took his life." His sudden death was mourned by Gucci Mane, he tweeted, "R.I.P. to my friend Dolph this broke my heart"
Chance the Rapper also remembers Young Dolph, he tweeted, "God bless Dolph," and "Real independent Memphis rapper born in chicago. loved by millions of ppl." After the rapper was shot dead, a large crowd gathered at the spot, following his sudden death Memphis Police Director Cerelyn "CJ" Davis held a news conference asking people not to panic and stay indoors. A curfew was announced by city council member too. In 2019, rapper Nipsey Hussle from Los Angeles was also shot dead.
Just last week the rapper was seen promoting cookie store on Instagram where he was shot. Young Dolph was a firm believer in independent music, has his music under Paper Route Empire label. In a documentary, Turned Dirt Into Diamonds, created by the label, he was heard saying, "I just got another vision for it — strictly 100 percent ownership. A lot of people, they can't see what I see."
He was seen performing at the University of Memphis and during the halftime of a Memphis Grizzlies game. We pray for his soul to rest in peace.
Image Source: Instagram/youngdolph