Rihanna Is UNBOTHERED After Being Told She Was 'LATE' At Dior Show, Singer Has THIS PERFECT-SASSY Reply-WATCH VIDEO
Celebrities attending the Paris Fashion Week seemingly arrived a tad bit early in comparison to Rihanna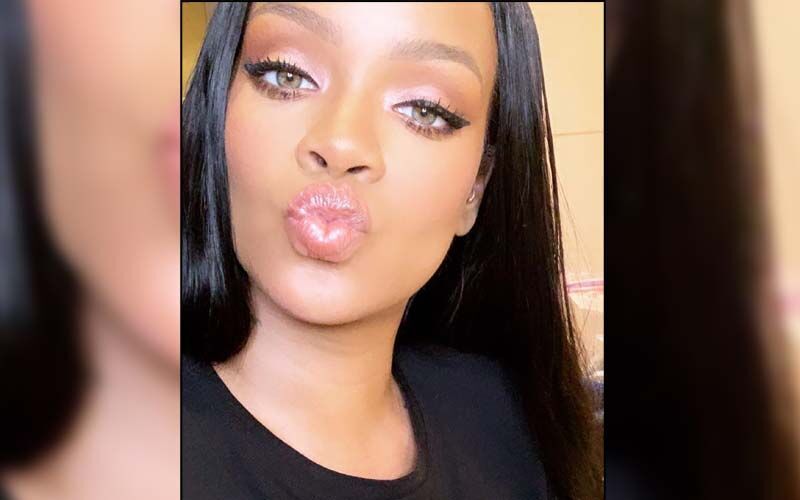 Pregnant Rihanna has been stealing the show at the fashion event with her choice of bold yet ravishing outfit as she sizzled in lingerie during her recent appearance. And she's definitely not the one, if you expect her to be punctual. But, when she arrives she effortlessly manages to put up a show for all.

On Tuesday night, celebrities attending the Paris for Fashion Week seemingly arrived a tad bit early in comparison to Rihanna. While many might claim that Riri was late - someone even managed to point out the same at the PFW - fans seem to be unfazed with the singer-actress' delay.

Well, it seems being the 'Queen' comes with a plethora of privileges. Not to mention, Rihanna's sassy and unfiltered sense of humour made it more worthwhile.
It wasn't just her ensemble at the event that had people talking, but also her unbothered reaction when someone informed her she had turned up late for the show has now grabbed the internet's attention.
In a now-viral clip of the Tuesday night show's We Found Love star – who is currently pregnant with her first child – was seen walking past a crowd, with one woman repeating at her: "You're late, you're late!"
Without even pausing, Rihanna's impromptu reaction was: "No shit."
Rih's nonchalant response quickly went viral on social media, with her fans wasting no time in turning the clip into a ridiculous new meme:
Image Source: Instagram