Rihanna Shows Off Her Baby Bump In Red Biniki While Overlooking Beau A$AP Rocky Jet Ski At Their Barbados Vacation!
RiRi was wearing a stunning red bikini as she hung out with friends and family oceanside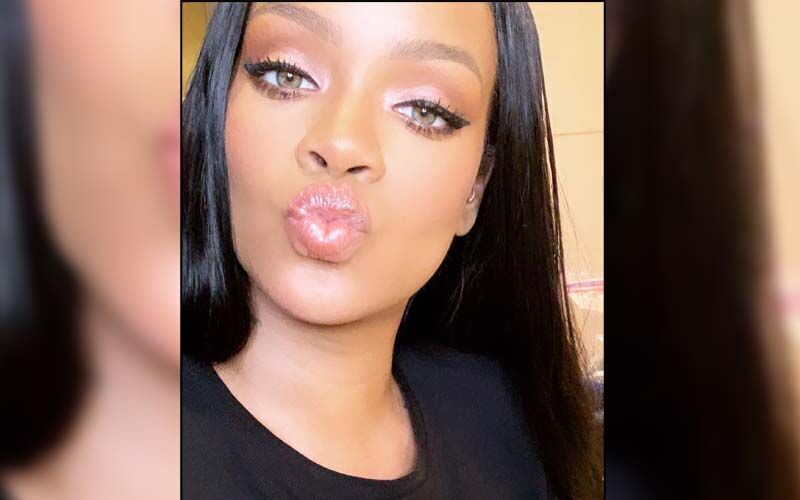 Rihanna and boyfriend Rocky A$AP will soon welcome their first baby and the Umbrella singer has been making it to headlines for all the right reasons.

Well, there's no stopping Rihanna and maternity fashion goals with her latest ensembles and now the actress and singer have yet again left her fans speechless as she and A$AP Rocky were seen taking in the Caribbean sun as they gear up to welcome their first child together.
Fans cannot stop crushing over the stunning mommy-to-be and the couple was recently seen enjoying their time on vacation in RiRi's island hometown of Barbados as A$AP took to the waves on a jet ski and his very pregnant bae watched on the beach.
As per the pictures, RiRi was wearing a stunning red bikini as she hung out with friends and family oceanside while occasionally checking on her man with binoculars, just to make sure he was doing okay.
She seemed impressed with his ocean-riding skills and, before long, they were reunited as they continued their night in the idyllic locale.
The Barbadian vacation comes after the couple was plagued by cheating rumours from Fenty shoe designer Amina Muaddi. The designer later took to Instagram to deny rumours that A$AP cheated, apologizing for her "reckless" behaviour.
During the vacation, Rihanna and Rocky were seen stepping out for a dinner date and the latest pictures were proof that the rumours are not true.
Interestingly, RiRi and her baby daddy seem to not be bothered by it all. They were later spotted meeting up at the airport for their trip together in Barbados, as Rihanna wore a multi-coloured mini dress that perfectly hugged her baby bump as she met up with the rapper and his family.
Image Source: Instagram