Robbie Williams Finally SELLS Countryside Mansion For A Jaw-Dropping Price-Deets Below!
Robbie Williams' property was sold for £6.75 million and it turned out to be on of the most difficult properties to sell.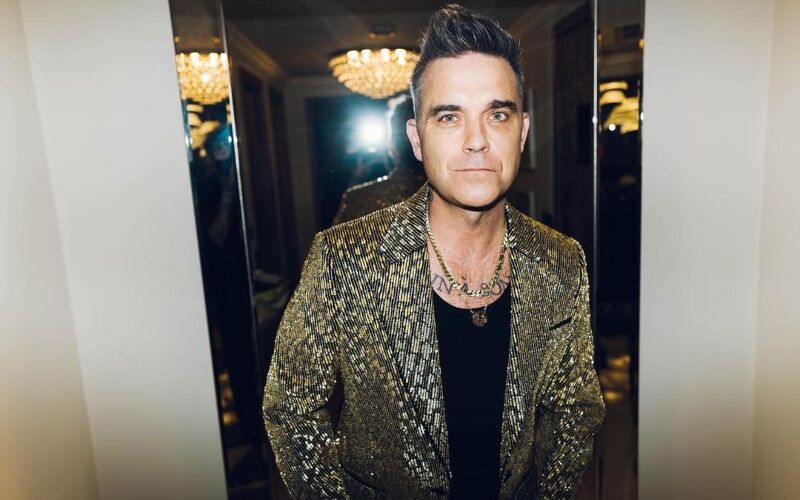 Hollywood actor Robbie Williams has finally sold his countryside mansion after he was forced to drop the asking price. The selling amount will definitely blow your mind. According to the recent reports his countryside mansion was sold for £6.75 million!

The singer, 47, bought the seven-bedroom Wiltshire abode for £8.1 million in 2009 and in the years that followed, put it on the market three times.
Despite being viewed as of the most prominent properties in the area it turned out to be on of the most difficult properties to sell.
He listed the property for a third time in September 2021 and reluctantly slashed his asking price by £1.35 million to £6.75 million, despite average UK property prices have gone up by 65 per cent, reported DailyMail.
Meanwhile, a Daily Star report suggests that he was encouraged to lower the asking price down but the star didn't want to drop. The luxury estate agent Knight & Frank have now revealed that the property has been sold subject to contract.
The report further quoted a source saying "It really is stunning, but it is just not being offered on. The price may be too high for the current climate of buyers, but it doesn't seem like he wants to come down from what it has been valued at. It is causing all sorts of headaches.
"Online, the house is doing so well, everyone is clicking on it and wants to take a look around, but the reality is, it has been sat there six months now and it needs looking at, because it's not moving."
Local villagers informed that they believed the major reason for the mansion's price drop is its proximity to the landfill site which is half a mile away and can be seen from some of its upstairs windows.
Image Source: Instagram/robbiewilliams