Roposo Live Streamer Tanvee Kishore Shares Her Journey As A Content Creator, Says 'Celebs Sharing Our Work Can Pave The Way For Us To Bollywood'
Roposo Live Streamer Tanvee Kishore gets candid about her journey as a content creator
At a very young age, popular live streamer Tanvee Kishore realised that she loves being in front of the camera as well as performing on the stage. She was born in Bahrain, and brought up in Dubai, however, during her visit to India after 10th grade, Tanvee's life changed as she bagged a role in the Marathi hit movie - Raada Rox. The movie marked the beginning of her journey as an actor and while she appeared in other films including Bhatukali, Vijeta, Veerat Veer Maratha, and Bikers Adda, the creator wanted more from life.
She wanted to be a household name and with the rise of live entertainment in India during the pandemic, she joined Roposo – a live entertainment platform, and since then, there's been no looking back. Tanvee has been thoroughly enjoying live streaming on the platform which allows her to showcase her real personality to her fans, interact with them as well as tweak her content as per the audience's reviews. Creating content on lifestyle, fashion and beauty, Tanvee has won millions of hearts through her content and is closer to them than ever before. In an unfiltered interview with us, she opens up about how one can make it big in the world of live streaming, her dream of making it big in Bollywood, balancing content creation and life, and much more…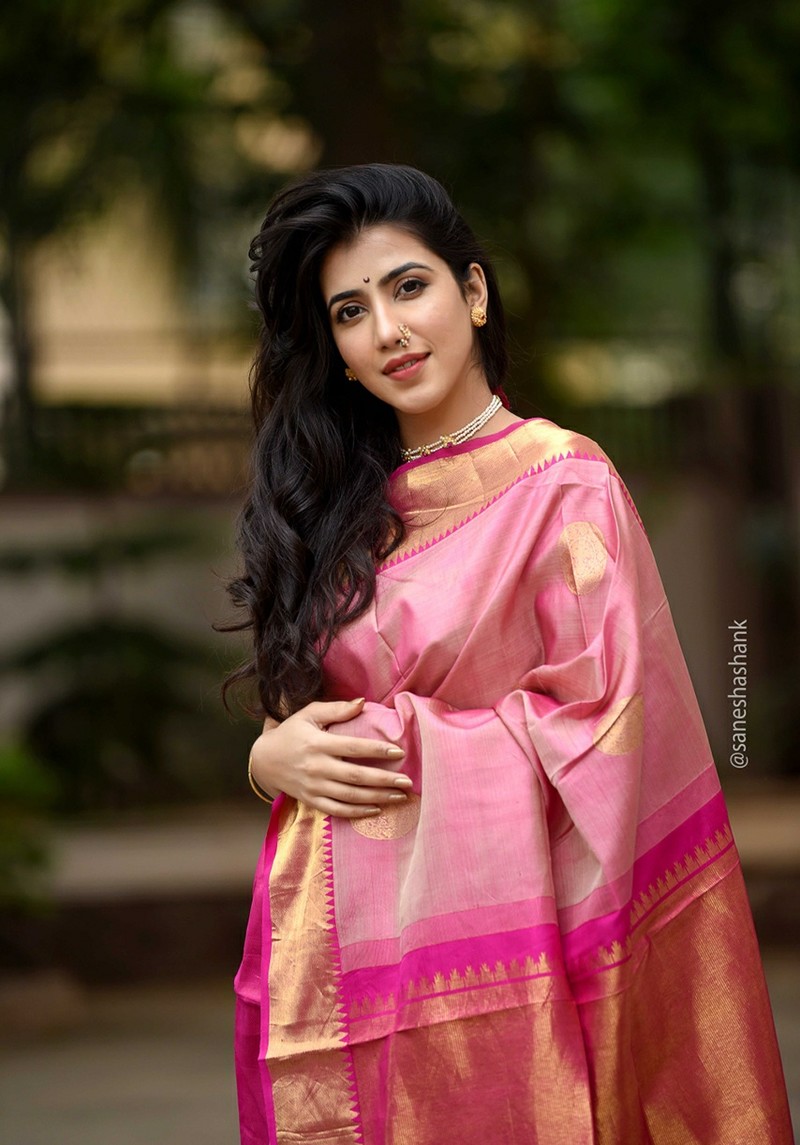 You have made your own space in the world of creators over the years. With your experience, what advice would you give to aspiring content creators who are just starting out?
Content creation and influencer marketing have become the next big thing in today's world. Brands - big or small - are actively seeking content creators and influencers to promote their products or services, and the budgets allocated for these have also grown significantly. From my experience and journey, I believe that creating your own unique niche and staying true to your personality is key. That's the best advice I can give to aspiring content creators. I would also suggest that one should avoid getting influenced by other influencers and focus on being their own authentic self. When you are genuine and show your true personality, people are more likely to connect with you and appreciate your content. Ultimately, it's about being relatable, and the numbers will follow naturally.
Do you think you will be able to make it big in the live entertainment space and get into Bollywood through your current path, just like influencers like Prajakta Koli, Kusha Kapila and others?
Yes, I feel that I am on the right path towards achieving this goal. I initially started as a live streaming creator for fashion on Roposo, but I have diversified and experimented with various topics such as health, beauty, nutrition, Bollywood, music, and more. Through these live experiences on the platform, I have developed a versatile skill set and am able to showcase my real self, which has helped me gain the fandom I have. I hold the belief that content creators who excel in their craft are acknowledged and recognized for their exceptional work everywhere. For instance, today even renowned Bollywood celebrities actively follow and share the work of content creators on their social media handles. This recognition from industry stalwarts serves as a testament to the quality of content created by creators across various platforms, ultimately even paving the way to Bollywood, as we have seen.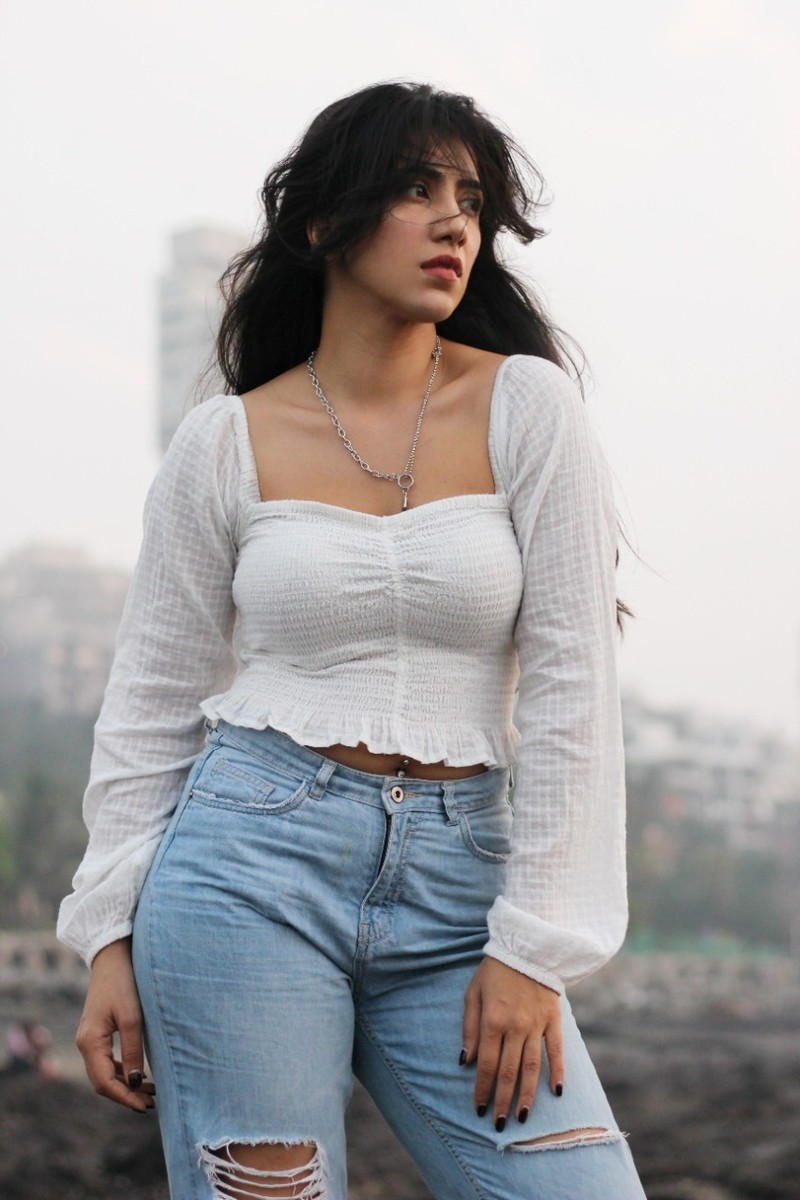 As an actor who has also worked in the Hindi film industry, I believe that this versatility will be relevant and contribute to my success in the future as well. My success on the platform, the exposure that I'll get as well as the popularity of my content, will help me garner eyeballs like past influencers and make it big in the showbiz world.
How has Roposo impacted your life as a content creator and what opportunities has it presented to you?
My association with Roposo started in 2020 when they came across my content on social media and invited me for an audition. There has been no looking back since then. I have made it to the top 10 live streamers on the platform and have been witnessing a steady increase in my followers as well. With live streaming taking centre stage, it was the right decision I made in 2020 as today, my content can be potentially accessed by 80 million people on Roposo, and their number is only growing.
As a live-streaming content creator, the platform has helped me discover my true personality and helped me break free from the boundaries of public presentation. It has allowed me to be authentic, deliver live content without scripts, and express my opinions, quirks, and intelligence, all at my will. I appreciate Roposo's progressive mindset and vision for growth that is seen in their constant exploration of opportunities like events in metro cities such as Lakme Fashion Week. As creators, we have got opportunities to participate in several invite-only events, college fests and much more, which have helped us gain exposure, interact with wonderful people, and grow our personalities. The platform is also investing a lot in its live streamers by giving them the required tools to grow.
Recently you got exclusive access to an invite-only when like the Lakme Fashion Week. How does such access help you grow as a content creator and what kind of content do you create at such events?
My aim has always been to create authentic content that includes my audience and makes them feel that they are experiencing the event with me real-time. I prefer realistic, raw, and relatable content over scripted and overly professional output. During Lakme Fashion Week, I had the opportunity to learn about the inner workings of a highly prestigious event for the first time. From interviewing show directors to understanding and presenting the challenges of the fashion industry, including financial crises, experiential issues, and trends like conscious clothing, I got to showcase some truly unique and never-seen-before content to my followers, all on live.
Interacting with designers and showrunners also gave me first-hand insights that cannot be learned from books alone, but through one-on-one experience. During LFW, I conducted live sessions on Roposo for my audience, wherein I spoke to several designers and artists on their journeys and learnings that haven't been shared before and got responses for questions posed by my audience who were tuned in to learn about the fashion industry, making it a highly engaging and interactive experience. This experience has helped me grow as a live-streaming content creator and fashion influencer and fashion influencer and all this was possible because of LFW's association with Roposo.
How do you balance creating content with other aspects of your life such as work, family and hobbies?
Creating content is a big part of my life, but balancing other aspects like family and health can be challenging at times. To address this, I have established specific work timings, like office hours. On typical days, I work from 9 am to 2 pm and from 4 pm to 8 pm, and during the other hours of the day, I take breaks for non-work activities, spend time with family, exercise, and do things I enjoy. However, there are days when workload can disrupt schedules. Achieving the perfect balance takes time, and I am working towards improving it.
What do you think about the future of content creation and creators?
The future for content creators is incredibly promising. It is currently a booming industry and is expected to continue being so in the future. However, despite the bright prospects, the competition will be fierce, making it challenging for content creators. Hence, it is crucial to persevere, maintain consistency, and stay true to your work. Additionally, talent, uniqueness, and likability will play a significant role in shaping a creator's success. When all these elements are combined, the outcome of one's efforts can be truly amazing.