Sakshi Chopra On Facing Sexual Harassment On A Reality Show; Says, 'They Openly Said About My Breasts And My Ass'
Sakshi Chopra took to her Instagram to penned down her horrible sexual harassment experience she had to go through while shooting for Netflix's Social Currency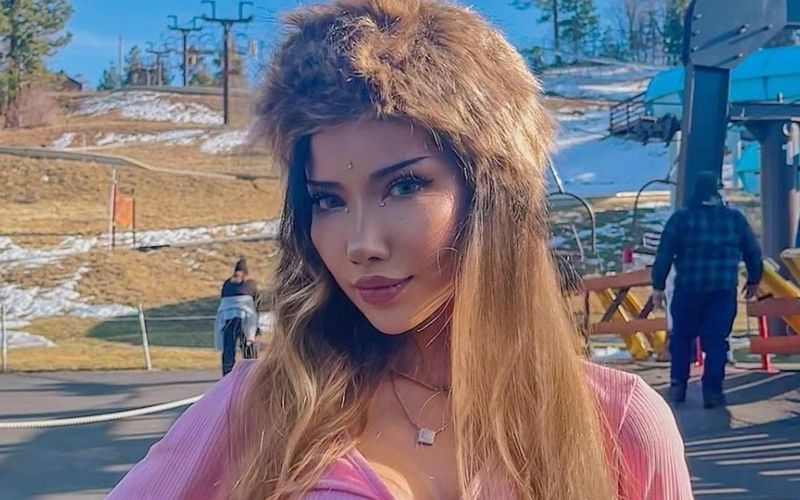 Late filmmaker Ramanand Sagar's great-granddaughter Sakshi Chopra has been making a name for herself in the glamour world. She has become an inspiration for many aspiring fashionistas with the confidence she exudes while carrying her outfits. While the diva grabbing eyeballs with her participation in Netflix's reality show Social Currency, she left her fans shocked when she opened up about the horrible and traumatising experiences she had to go through at the hands of the makers of the show.
Talking to Instagram, she shared a few pictures of her new outfit and took to the caption to pen down her horrible sexual harassment experience. She started by recalling how the makers of the show had chased her for over a year to participate in the reality show, promising her that she could get one phone call with her mother everyday. In the long note, some of which is also pinned in her comment section, she revealed that after suffocating her with calls and messages, the makers of the show misled her into signing up for the show.
She went on to add that even though she is bold when it comes to her fashion choices she is not okay with "this dirt," referring to 'games' they had to play on the show. She also added, "After this, when I asked for a call with mama to tell her, they refused to let me talk with her. Tasks like have strangers scratch your back & make orgasming sounds on the street, or you don't get food. Let strangers in a goa club dance w you, pass sexual dirty remarks - or you don't get food. no matter how I choose to dress, it does not allow you to outrage my modesty publicly, force me to do sexual tasks or you will not give me food, are you'll ok?"
The social media sensation added that that the makers, who had promised to let her have a phone call with her mother, had snatched the phone from her hands whenever she tried contacting her mama. Netizens were quick to take to the comment section of her post to bash the makers of their dirty tricks and extended support towards Sakshi, who promised not to participate in such shows ever again.