Sania Mirza-Shoaib Malik Divorce: Pakistani Model Ayesha Omar To Be Blamed For Breaking Couple's Marriage? Internet Says, 'Bigaad Dia Ek Aurat Ka Ghar'
Shoaib Malik and Ayesha Omar's love affair sparked after they posed for a bold photoshoot with a cricketer a year ago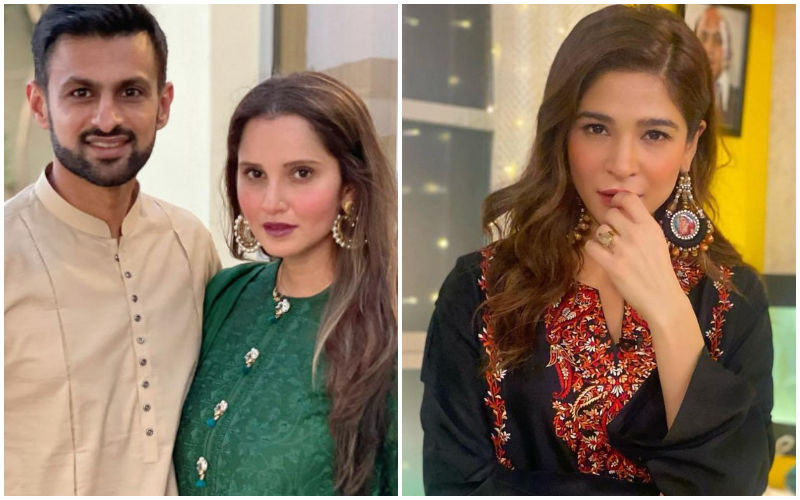 Things have turned sour in Sania Mirza and Shoaib Malik's marriage and their relationship has drawn bad light from all quadrants. The couple's marital problems seemingly started brewing a year ago and they are likely to announce their separation soon.

Unfortunately, the internet has already labelled Omar as a criminal and claimed that she is the one responsible for the split. Her Instagram account's posts have also been flooded with hate comments.
Well, the rumours of Shoaib Malik and Ayesha Omar's love affair sparked after they posed for a bold photoshoot with cricketer Shoaib Malik a year ago!
Indians and even Pakistanis have cursed her for destroying Sania Mirza and Shoaib Malik's life, relationship and home. They also claimed that she did not care for a small child who is not yet five years old.
For the unversed, Sania Mirza and Shoaib Malik met in 2003 and got married in 2010. Over the years they set a couple of goals and in 2021 they moved into a swanky villa from their lavish flat in the Palm Jumeriah Islands. They also have Izhaan who is five years old.
The Pakistani model is yet to respond to all the negativity on social media and she is busy sharing on social media. She is also a famous YouTuber. Ayesha Omar was present for the T20 World Cup which is being played in Australia.
Image Source: Instagram