Secret Santa 2022 Gift Ideas: From Terrarium Candle To Airpods Pro Case; Here's 10 Budget Friendly Options That You Can Give This Christmas Season!
Here's a list of gifts that are truly universally adored and can be a great idea to gift your colleagues or your loved ones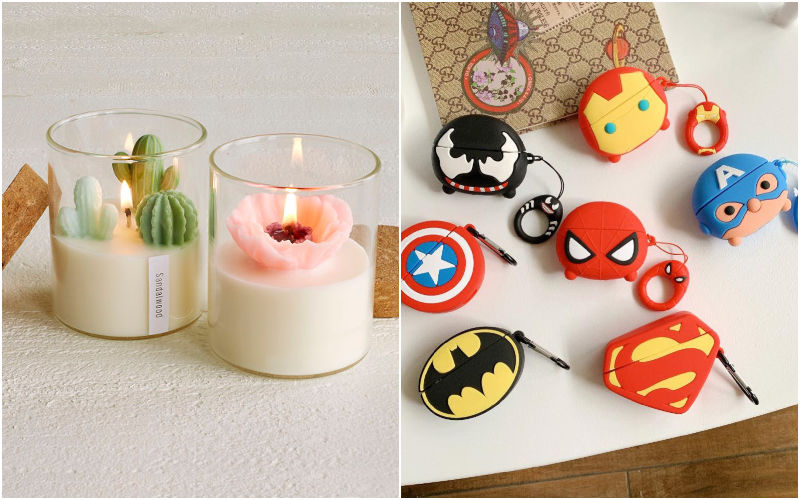 Christmas is just around the corner and if it wasn't hard enough to find the perfect gift for your loved ones, best friends, or anyone else but shopping for that random colleague you have never even spoken to can be even harder.

Do not worry we have just the idea for you and you can be ready to reach for the classic Christmas people-pleaser. While a gift card is a good idea, but your holiday giftee would definitely appreciate receiving one of these Secret Santa gift ideas even more as it shows you spent time thinking about what they love and want.
Well, we have the solution to your problem. Here's a list of gifts that are truly universally adored and are guaranteed to be *actually* useful and will arrive before the holiday festivities kick off. Happy shopping, Santa!
Check out the list below:
Christmas-Themed Socks

Bookmarks For Book Lovers

Wholesome Goodie Bag

Terrarium Candle

Comfy Smiley Face House Slippers with Memory Foam

One Line a Day: A Five-Year Memory Book

Funko Pop! Advent Calendar: Harry Potter

Dottie Glitter Airpods Pro Case

Phone Charger Cord Protector Animals - 3pcs Cable Protector

The Coffee Brewing Co. The First Brew Kit
Well, buying lavish and big presents is excellent, your holiday present should reflect the amount of time and energy you put into the idea to bring a smile to their face.
We hope you trust us and that these decent, super-artsy thoughtful and economical gifts are what they love and want.
Image Source: Instagram