Sex/Life Season 2 Leaked SEX Scenes: Brad Going Nude To Billie's Intimate Scene, Check Out Sarah Shahi's Erotic Show Hottest Scenes
Sex scenes from Sarah Shahi's erotic Netflix show Sex/Life Season 2 has been leaked online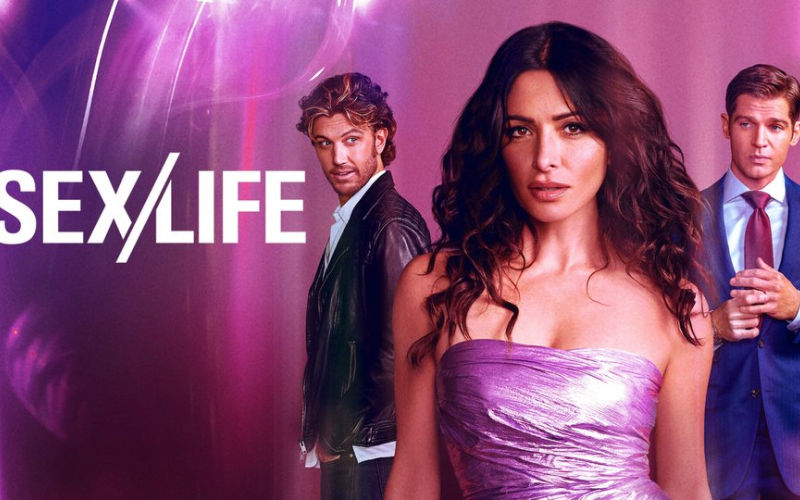 Following the stupendous success of its first season, the makers of Sex/Life is back with its exciting season and the show is currently streaming on OTT giant Netflix. Hours after its premiere, the new season got leaked on the internet and was available in HD on torrent sites like Filmywap, OnlineSerieswatches, 123Series, Filmyzilla, and others. In fact, many of the sex scenes from the show have got leaked online. From Brad going nude to Billie's intimate scene, some of the hottest sex scenes have got leaked.
As reported by latestly, ine of the steamy scenes, fans get to see a glimpse of Brad's erect penis in the scene. The head of his penis was seen while he had an "imagined sex scene" with Sarah Shahi's Billie in the show. Billie, a seductive Connecticut housewife, and Brad were seen undressing each other during their steamy intercourse scene. Several other steamy scenes from the show have been leaked on social media.
Meanwhile, Sarah Shahi, who plays the role of Billie in the show, revealed what appealed to her the most about the series. She told The Hollywood Reporter, "Well, to be totally honest with you, I was a bit scared and a bit turned on at the same time. Emotionally, I was going to have to go to some pretty raw, vulnerable places that I hadn't had the opportunity to do on screen before, and physically, it was a very revealing side of myself."
Created by Stacy Rukeyser, Sex/Life is a popular American television drama that was inspired by the novel titled '44 Chapters About 4 Men' by BB Easton. The first season was premiered on June 25, 2021. In September 2021, the series was renewed for a second season which was released on March 2 this year.