Shakira And Gerard Pique Decide To Call It QUITS! Ex-Couple Confirm Separation After 11-years Of Relationship!
Shakira, met Piqué, while she was promoting her 2010 World Cup anthem, 'Waka Waka (This Time for Africa)'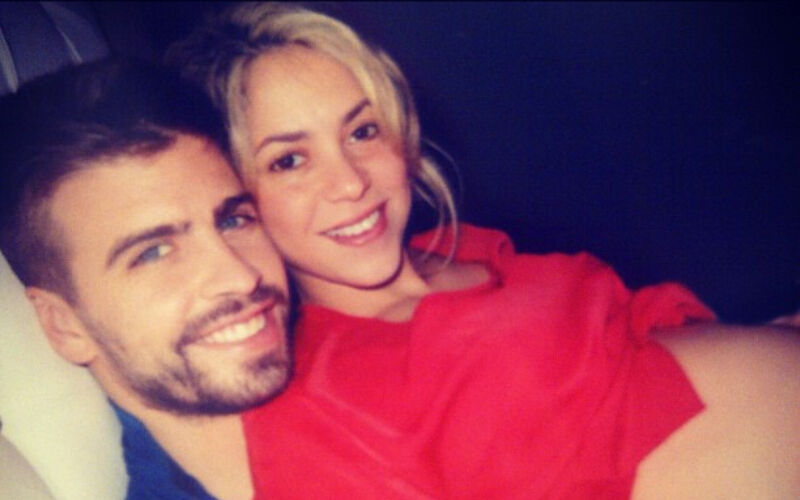 Shakira and her long time boyfriend Gerard Pique, in a rather shocking turn of events, have finally confirmed the speculations around their separation. The now ex-couple have announced their separation marking an end to the couple's 11-year long relationship.

"We regret to confirm that we are separating," the two said in a statement released by the Colombian pop star's public relations firm on Saturday. "For the well-being of our children, who are our highest priority, we ask that you respect our privacy. Thank you for your understanding."
For the unversed, Shakira, 45, met Piqué, a 35-year-old Spanish footballer who currently plays for FC Barcelona, while she was promoting her 2010 World Cup anthem, "Waka Waka (This Time for Africa)."
According to People, the couple first confirmed their relationship in March 2011. In 2012, Shakira revealed she was pregnant with their first child.
The announcement comes just days after a report by Barcelona-based El Periodic that Shakira found out that Gerard Pique was cheating on her with another woman. Rumours also suggested that the two were no longer living in the same house.
The rumours about their separation come after the couple's relationship had spread throughout Spanish media, fueled by reports that Piqué had left the family's home in Barcelona and was living by himself in the city.
According to the reports, the separation rumours sparked after the popular singer caught the Barcelona star with another woman. Pique's partying being out of control is suggested to be another reason for their brewing separation.
An El Periodico report suggests that the football star was spotted entering and leaving an apartment over the last week by neighbours. It was also reported that he was seen partying with Barcelona teammate Riqui Puig and his group of friends.
During the parties, Pique and friends were reported accompanied by other women, as well as staying out until two and three in the morning.
Image Source: Instagram