Shark Tank India's Namita Thapar And Aman Gupta REVEAL They Wore Same Clothes For Days During The Show And Here's The Reason Why
Shark Tank India's Namita Thapar and Aman Gupta reveal why they wore same clothes for many days on the show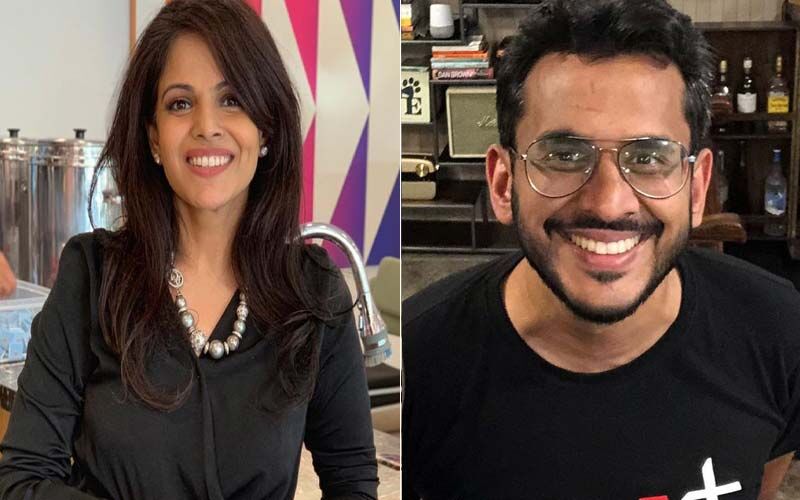 Boat co-founder Aman Gupta and Emcure Executive Director Namita Thapar, who were also sharks in the 'Shark Tank India' show, recently made a surprising revelation from the show. During an interview with Tanmay Bhat and a few other digital influencers, Aman shared that they used to wear the same clothes for days so that the makers could mix and use the shoots anywhere.
After Namita Thapar interrupted him by saying 'stop being nice', Aman revealed that the biggest regret that they have from the show is that they were asked to wear the same clothes for many days.
The first season of Shark Tank India received a great response. The 7 sharks - Ashneer Grover, Aman Gupta, Peyush Bansal, Namita Thappar, Anupam Mittal, Vineeta Singh, and Ghazal Alagh, became extremely popular. The first season ended last month, but the judges keep making headlines everyday for multiple reasons. From sharing memes to pictures from their meet-ups, all the sharks grab attention all the time.
Recently, one of the sharks Vineeta Singh featured in a meme that showed her as Raju Rastogi's mother (Amardeep Jha) from the movie 3 Idiots. Vineeta took to Twitter account and shared a hilarious response via a video. Sharing the video, she tweeted, "All is not well! Stop with the photoshopping, Team!"
Image Source:Instagram/NamitaThapar/AmanGupta