Shark Tank's Aman Gupta And Anupam Mittal Poke Fun At Ashneer Grover's 'Rs 10 Crore Table' Controversy: 'Hum Bhi Bana Lenge'
Shark Tank's Aman Gupta and Anupam Mittal take a dig at Ashneer Grover's dining table controversy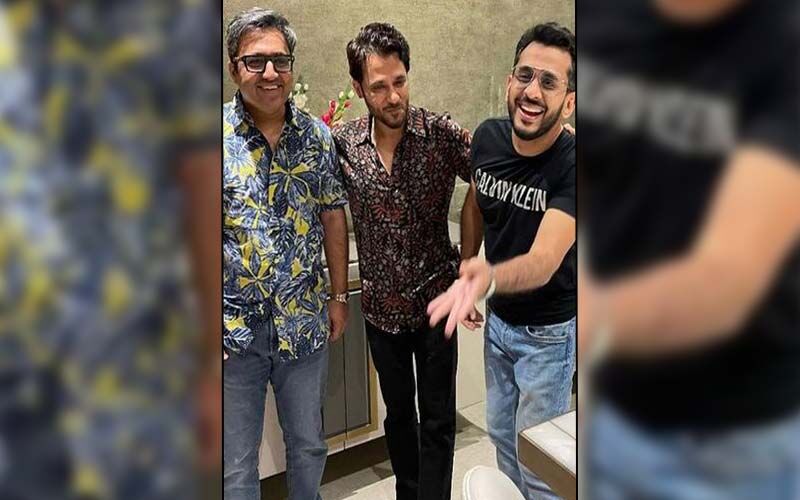 Ashneer Grover has been making headlines for many controversial reasons. Recently, Ashneer reunited with his Shark Tank fellow judges Aman Gupta and Anupam Mittal at his house. Aman and Anupam took a dig at Ashneer's recent controversy regarding his expensive dining table that was speculated to have a shocking cost. Ashneer shared photos from their meetup, where Aman and Anupam are seen examining the dining table, and wondering what makes it so special that it costs Rs 1 crore.
Ashneer shared a picture collage from their meeting on his Instagram, with speech bubbles added, in the form of a comic book. In the pictures, the three are standing in front of the dining table and Aman says, "Look this is Ashneer bhai's 10 crore dining table. There must be at least two diamonds here."
Ashneer captioned it as, "Thanks @boatxaman and @agmittal for a fun Saturday night. It's amazing how smoothly we pick up from where we left! @sharktank.India." Reacting to the post, Anchal Kumar commented, "Hahahahahaha! So good to see all of you together."
For the uninitiated, earlier this month, a report by Bloomberg had quoted sources from Ashneer's former company BharatPe claiming that he and his wife Madhuri spent $130, 000 (approximately Rs 1 crore) on a dining room table.
Image Source:Instagram/AshneerGrover