SHOCKING! Asaram Bapu Sentenced To LIFE IMPRISONMENT And Fined Rs 50000, For Repeated Rape Of Disciple In 2013
The survivor from Surat had filed a case against Asaram Bapu and six others in 2013 for raping and illegally confining her at his ashram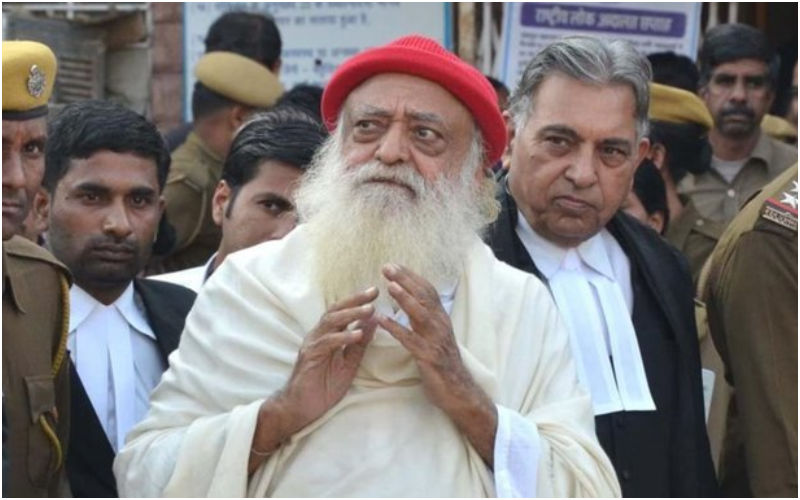 Gandhinagar's sessions court on Tuesday sentenced self-proclaimed godman Asaram Bapu to life imprisonment in a 2013 rape case filed by a woman disciple. As per the reports, the judge observed that he had committed a "very serious crime" against society and should be punished "to the fullest extent" in order to prevent expoitation of religious people.

The latest development was a massive blow to his followers as additional sessions judge DK Soni also imposed a fine of ₹50,000 on Asaram to be paid as compensation to the survivor.
"The crime against the accused has been proved beyond doubt by the prosecution. That the accused has reached an old age and that he is not keeping well cannot be ground for defence. The accused has committed a very serious crime and that there can be no place for sympathy for such a heinous crime. The perpetrator of such a heinous crime cannot be spared to prevent the exploitation of the devout people of the society," the court said in its order, as reported by Hindustan Times.
"Even in our scriptures, it is said that gods reside where women are given respect. Not only this, it is the responsibility of all of us to ensure the safety of women," it added.
During its final hearing, the court noted that at the time of the incident, the victim was around 20-21 years old while Asaram was around 60-62 years old.
The court further pointed out, "The crime committed by the accused, who is older than the victim's father, cannot be taken lightly. It is not only the moral responsibility of the society but also of the court to set an example in the society and to prevent such crimes from committing such crimes."
In 2013, the survivor from Surat had filed a case against Asaram Bapu and six others for raping and illegally confining her at his ashram in Ahmedabad between 2001 and 2006.
As per the Hindustan Times report, the court found the self-styled godman guilty under sections 376 (2)(C) for rape and 377 (unnatural offences) of the Indian Penal Code.
Image Source: Instagram