SHOCKING! Bhojpuri Singer Shilpi Raj Expresses Her Disappointment In Life Through A Facebook Post; Concerned Fans Freak Out After She Deletes Her Post
Shilpi Raj took to Facebook to express her disappointment in life but she later deleted the post, leaving her fans extremely worried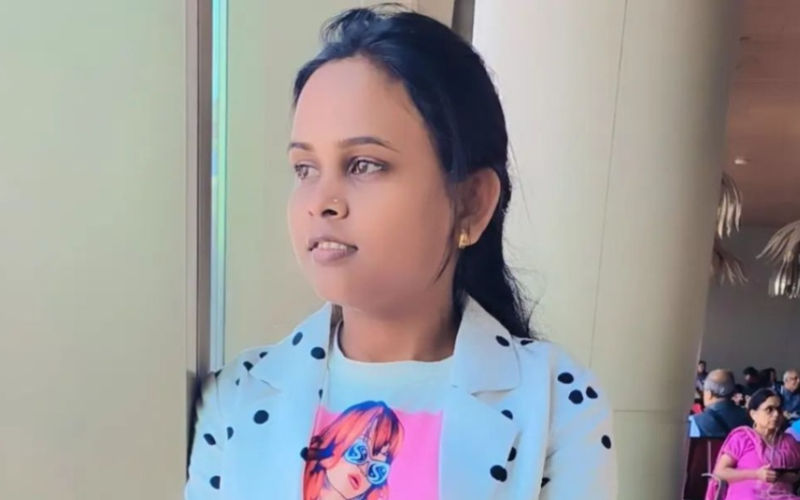 Social media has become a powerful medium to gain instant popularity. On many instances, these platforms have been proved to be a boon to the society, mainly because it lets people express their feelings to strangers and find a community who can relate to their struggles.

Shilpi in Hindi wrote, "I could not do well (1) neither studies (2) nor music… what I was and what I have become, to tell the truth, today I have definitely become a puppet, who does not understand what to do (mother) Only you were the one who warned me, But, now I don't feel like living in this world, please forgive!"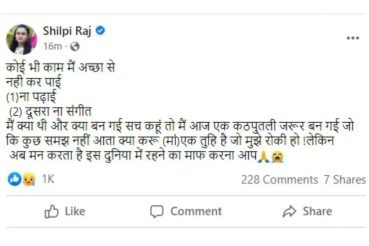 He post triggered many fans as they flooded her social media page with messages asking what had happened. Making a note of the outrage, she deleted the post later. She even went on Facebook live to address her post and diffuse the tension that it created. During her interaction with fans she revealed that she was upset and couldn't deal with the pressure of life. She went on to explain that she had been feeling sick for the past few days and assured her fans that she will be releasing her new song soon.

For the unversed, Shilpi has worked with the top stars of the Bhojpuri industry like Pawan Singh, Pramod Premi Yadav, and Khesari Lal Yadav among others.