SHOCKING! Elon Musk Targeted Women In 'Mass Termination' At Twitter? Tesla Chief SUED For Violating Anti-discrimination Law
Female ex-Twitter employees claimed that women were terminated after Musk took over the company in October this year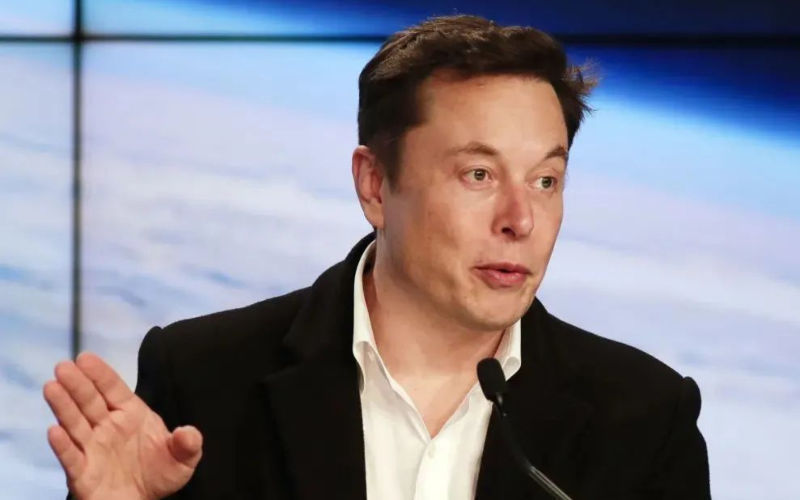 A fresh class action lawsuit claims that the layoff at Twiter following Elon Musk's ownership of the digital company unfairly and disproportionately targeted women. The lawsuit was filed on Wednesday December 7, reported Meaww.

Carolina Bernal Strifling and Willow Wren Turkal, the two ex-employees claimed in a lawsuit that women were purposefully singled out for termination after Musk took over the company in October this year.
The complaint stated, "The mass termination of employees at Twitter has impacted female employees to a much greater extent than male employees – and to a highly statistically significant degree."
The Law and Crime report further added, "Moreover, Elon Musk has made a number of publicly discriminatory remarks about women, further confirming that the mass termination's greater impact on female employees resulted from discrimination."
The complaint stated, "Musk also quickly implemented new policies at Twitter that would have a disparate impact on women, thus forcing more women to leave the company. Twitter has stated that it will be sending severance agreements to certain terminated or constructively discharged employees shortly."
The complaint continued, "Plaintiffs are very concerned that employees will be asked to sign away their rights without notice that they have legal claims of discrimination and that these legal claims have already been filed on their behalf," and noted that Musk has been "widely criticized for sexist, demeaning, and hostile comments he has made against women, showing his discriminatory animus[.]"
As per the lawsuit, 57% of the female employees were laid off on November 4, 2022, while compared to 47% of male employees.
However, a closer look at the above-mentioned figures reveals the disparity is not random. In fact the "[S]statistical analysis reveals that this distribution in layoffs by sex is 7.3491 standard deviations away from a normal distribution," as claimed by the complaint, referencing analysis by Mark Killingsworth, an economics specialist, and professor at Rutgers University.
"In other words, the odds that this disparity between women and men being laid off is due only to chance is .00000000000001 (or, put another way, 9.977 out of 100 trillion)."
Furthermore, the lawsuit claimed that this discrepancy cannot be justified by Musk's intention to keep more staff in engineering-related positions, as 63% of women who held engineering-related positions were let go, compared to 48% of men, who held similar positions.
Meanwhile, the plaintiffs have requested for a declaratory judgment that Twitter violated federal anti-discrimination law and an injunction prohibiting Twitter from requesting any releases of claims from former employees without first informing them of the lawsuit and giving them the contact information for the plaintiffs' attorneys.
The complaint also demanded that Twitter "reinstate female employees who wish to return to their jobs" and asks for compensation as well as "any other appropriate damages, including emotional distress and punitive damages[.]"
"Women at Twitter never had a decent shot at being treated fairly once Elon Musk decided to buy the company. Instead, they had targets on their backs and regardless of their talent and contributions, they were at greater risk of losing their jobs than men. This is the fourth federal complaint we have filed against Musk's Twitter and, because we know he thinks he is above the law, I don't expect it to be the last," Shannon Liss-Riordan, an attorney, stated in a press release sent via email.
Image Source: Instagram