SHOCKING! Pawan Singh Gets ATTACKED By Stones During A Private Function In Uttar Pradesh- WATCH
Bhojpuri singer Pawan Singh was attacked during his performance by the crowd at a private function in Ballia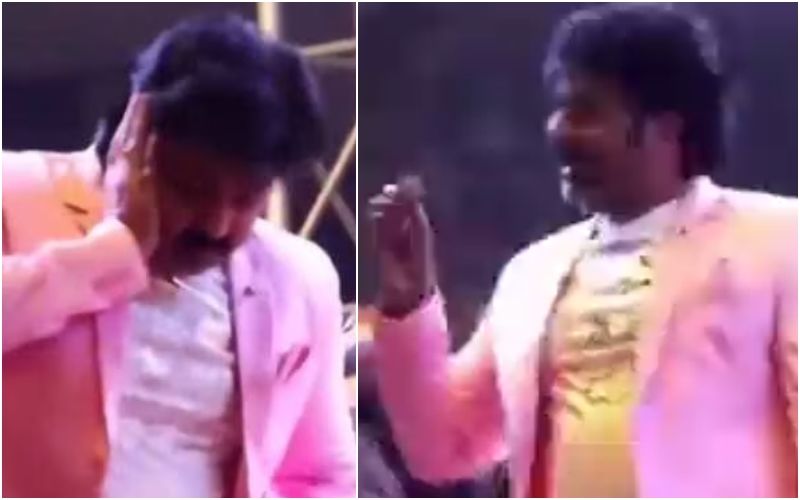 It seems like violence against singers for not listening to the crowd's requests has been increasing day-by-day. Weeks after an attack on Kailash Kher and Sonu Nigam, Bhojpuri singer Pawan Singh fell prey to a rowdy crowd. If reports are to be believed, her was attacked by a stone during his performance at a private function in Ballia, UP, on Monday night.
According to IndiaTV, the uproar took place after the crowd demanded a song from a particular caste. He was attacked, after he refused to sing the song. The video from the event is currently going viral on social media. A twitter user took to the micro-blogging website to share a snippet of the entire ordeal. Alongside the video, they wrote, "पवन सिंह के लाइव शो में चला पत्थर"
Take a look:
As reported by the media publication, the police present at the event resorted to lathi charge. They dispersed the crowd after they turned violent and people pelted stones at the stage. It is being said that Sing and Bollywood singer Shilpi Raj were performing at a private event, where a crowd had formed to listen to the songs.
While the show resumed once the atmosphere calmed down, the Bhojpuri singer couldn't help but express his displeasure just after the stone hit his face.
This is not the first time something like this has happened. A weeks back Sonu Nigam and his team was attacked by MLA Prakash Phatarpekar's son Swapnil (Uddhav Thackeray faction), after he was refused a selfie. Before that, singer Kailash Kher too was attacked during his show at the Hampi Utsav in Karnataka.