SHOCKING! Pornstar Lana Rhoades DELETES Twitter After Being Accused Of CHEATING Fans In An NFT Scam
Lana Rhoades launched an NFT project titled 'Cryptosis' on January 22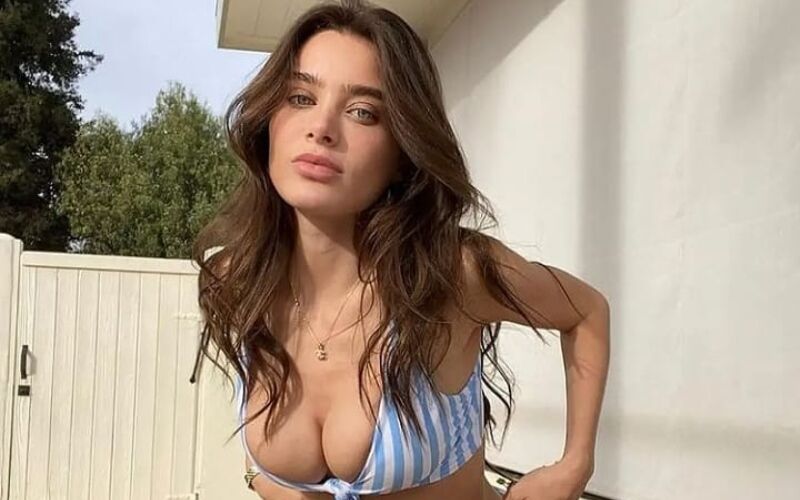 Famous pornstar Lana Rhoades has been accused of rug pulling her NFT project by users on the internet.

Rug pulling is a term used in the crypto industry to describe a scam where creators raise a large sum of money and cash out their investor funds, after which the project is abandoned and the initially raised funds are swiped by the creators.
If we are to go by the recent reports, the 25-year-old adult film actress launched an NFT project titled 'Cryptosis' on January 22, a collection of 6,069 unique cartoon caricature NFTs based on Lana.
The project claimed that "the team is in this for the long haul and while it is starting with Lana it will become much bigger of a brand, movement, and community than you can imagine," but failed to fulfill its promises, as reported by Meaww.
Lana reportedly promised the value of the non-fungible token would "increase" making it a "lucrative investment for holders that they could sell for more than they paid to mint."
Furthermore, the plan also promised to award the investors with various incentives if the sales reached a certain level. Rewards included ownership of areas of virtual land on Decentraland and Sandbox, signed merchandise, and personalized messages from Lana.
The adult actress claimed the brand and its value would increase when more models joined Cryptosis to design their own lines. When it sold out, the official account made a post with the caption, "We are officially Sold-out! We have a call today in the discord to discuss CRYPTOSIS's future [excited emoji]".
Soon after the launch and making all the promises, Lana abandoned the project and disappeared from the Cryptosis Discord channel, reportedly swiping around $1.5 million worth of cryptocurrency in the process.
YouTuber Coffeezilla discussed this issue in a video and claimed that around 6,000 people had been rugged by Lana. Multiple buyers shared their stories of loss on the Cryptosis channel. One alleged victim said he had spent $4,000 on a Christmas Lana NFT. He said, "I spent what I cannot lose. Man, I am left with $2,000 only. No job and have a two-year-old son. If only someone bought my Christmas Lana."
The porn star then tweeted, "YouTubers are f***ing sickos, diseases of the internet who will do anything and say anything for views." Another tweet read, "I have a 1-month-old baby to take care of, just what I wanted to do was scam ppl, get the f*** out of here with this bulls**t. Just bc a project does not go as planned does not mean there was any ill intent behind it. Ppl are sick trying to cause trouble for views."
Coffeezilla tweeted the screenshots of her tweets with the caption, "Lana Rhoades (blocked me), is having a meltdown over my coverage of her NFT. She calls me a disease of the internet, but she won't just RETURN THE MONEY she took from the project."
"Lana says people worried about her NFT scam are stupid, because of.... Ukraine??? [woozy face emoji] Not sure what bad thing has to do with another," Coffeezilla captioned another screenshot.
The tweet from Lana said, "In the grand picture of things, this is so f***ing stupid for me to even address outside of finding a solution for the actual holders of the NFT. People are living in fear for their life in Ukraine right now and ppl are worried about NFT's. What has the world come to."
Coffeezilla continued and posted a screenshot of another one of Lana's tweets, saying, "Lana argues her team, (and herself?) 'deserve' to keep the money, because they 'worked on the project'. I guess working on a project till mint and then running away bc "negativity", means you deserve $1.5 million. lmao."
When users slammed Lana for abandoning the project people spent so much money on, she deactivated her Twitter account. "Lana just deactivated her twitter, when everyone just wants her to return the money she made. Unbelievable," Coffeezilla concluded, adding a screengrab of Lana's deactivated account.
Lana Rhodes is an adult film actor and influencer boasting more than 16.8 million followers on Instagram. She also hosted a podcast titled '3 Girls 1 Kitchen (3G1K)' with fellow influencers, Olivia Davis and Alexa Adams.
Lana has spoken about her time in the porn industry and some of the worst scenes she's been asked to film on her podcast.
Image Source: Instagram/lanarhoades__xo