SHOCKING! Stuntman DIES After He Falls From Height Of 20 Feet While Performing Dangerous Action Stunt During Vijay Sethupathi's Film Viduthalai
A stuntman has passed away after falling from a height of 20 feet on the sets of Vijay Sethupathi's film 'Viduthalai'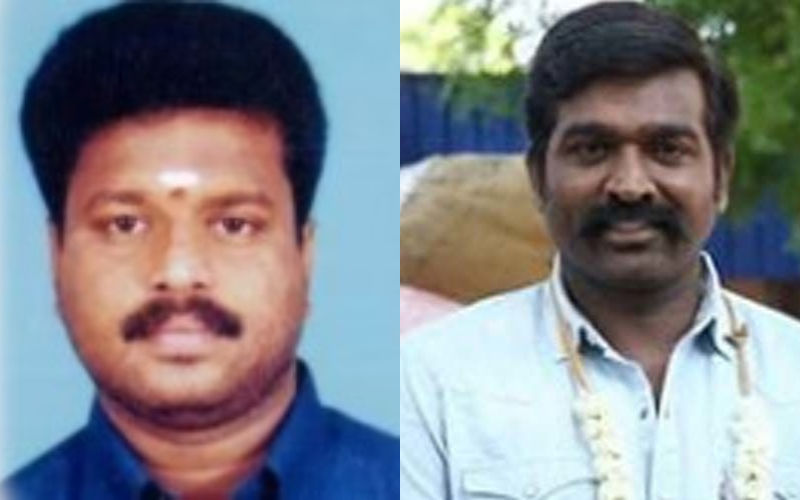 Stuntman S Suresh passed away in an accident in Chennai during the shooting of Vijay Sethupathi's upcoming film 'Viduthalai'. As per the latest media reports, the Stuntman, on Saturday, was performing a stunt on the sets of the film when he fell from a height of 20 feet. Suresh sustained injuries in the accident. It is being said police have registered a case, and are currently investigating the matter.
Reportedly, this horrifying accident occurred when apparently the rope attached to the stuntman suddenly snapped and he fell from a great height and lost his life. Stuntman Suresh's sudden and tragic demise is being mourned by celebrities on social media. S Suresh was a popular stuntman in the film industry with nearly three decades of experience. A source close to the set revealed that Suresh was tied to a rope that was attached to a crane and he had to jump atop collapsed train compartments on a bridge. But while jumping, unfortunately, the rope broke and he fell 20 feet below. He was immediately taken to a nearby hospital but doctors declared him brought dead.
The production house of the movie RS Infotainment shared a statement on Twitter mourning the sad demise of Suresh.
The statement read, "It brings deep grief and misery in us to inform that our beloved stuntman N. Suresh passes away due to an accident while shooting an action sequence for Viduthalai. Despite our complete safety and precautionary measures including standby ambulance, we could not save this pure soul. It's a huge loss to our entire team, which will be an unfading ache in our hearts and memories. We express our heartfelt condolences to family members, close relatives, and friends of N. Suresh grieving his demise."
The 54-year-old stuntman is survived by his wife and two kids.