SHOCKING! Two IAF Fighter Jets Crash In MP's Morena After Leading To A Pilot's Death And Two Suffering Serious Injuries-REPORTS
Reports suggest that one aircraft crashed in Morena in Madhya Pradesh, and another reportedly went down in the general area around Bharatpur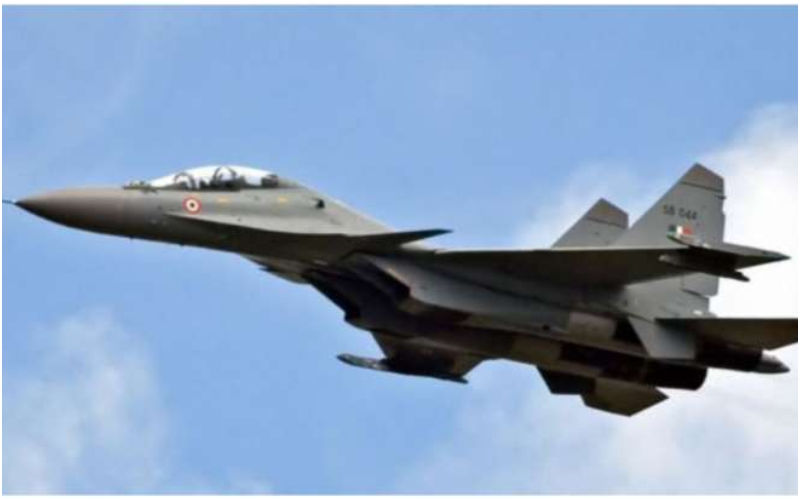 In a rather shocking and unfortunate event, two Indian Air Force fighter planes crashed resulting in death of a pilot and while two persons suffered from serious injuries. A recent report suggests that the two fighter planes are reported to be Sukhoi-30 and a Mirage 2000 aircrafts of the Indian Air Force which crashed on Saturday while on exercise, confirmed the IAF.

The IAF took to Twitter and issued a statement on the recently conspired incident and stated, "Two fighter aircraft of IAF were involved in an accident near Gwalior today morning. The aircraft were on routine operational flying training missions. One of the 3 pilots involved, sustained fatal injuries. An inquiry has been ordered to determine the cause of the accident."
Meanwhile, preliminary reports suggest that one aircraft crashed in Morena in Madhya Pradesh, and another reportedly went down in the general area around Bharatpur, the sources said.
The Sukhoi-30 had two pilots while Mirage 2000 had one pilot during the crash.
An ANI report quoted SP Morena, MP who said, "Two jets -Mirage & Sukhoi- took off from Gwalior in the morning...As per IAF, one aircraft had 2 pilots, while the other had one; 2 safely rescued, and the body parts of 3rd found. Some parts of the jet were found in Bharatpur (Raj), details being collected."
An India.com report also stated that the planes have likely witnessed a mid-air collision between the two aircraft took place when they were flying a simulated combat mission at extremely high speeds. However, more details are awaited which would only surface in the court of inquiry, the report quoted Defence source.
Image Source: Instagram