SHOCKING! YouTuber Agastya Chauhan Dies In Tragic Road Accident! Popular Bike Rider Died Attempting To Touch 300 Kmph-WATCH
Agastya Chauhan was a resident of Dehradun and had a large fan following on social media where he shared his love for bike riding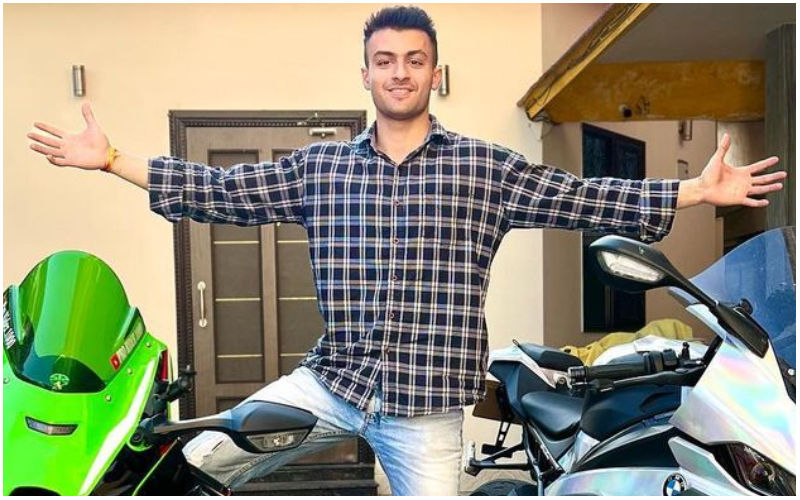 Popular biker and YouTuber Agastya Chauhan died in a tragic road accident was riding his racing bike at a speed of 300 kilometres per hour. The biker was known to have a fanbase of 12 lakh subscribers on YouTube and was on his way from Agra to Delhi when the accident occurred at the 47-kilometre milestone of the Yamuna Expressway.

The 25-year-old was a resident of Dehradun and had a large fan following on social media. Chauhan shared his love for biking and adventure via his social media handles and his shocking and untimely demise has left his millions of fans in shock and disbelief.
As per the reports, Agastya's bike hit a divider which caused him to lose control of his vehicle, leading to crash. The imapct is reported to be so severe that his helmet shattered, resulting in fatal injuries.
Despite the best efforts of emergency services, he succumbed to his injuries on the spot.
Cops from the Tappal police of Aligarh district rushed to the scene and took custody of his body, which was later sent to the mortuary of Kailash Hospital in Jewar, Greater Noida, for post-mortem.
Meanwhile, Aligarh's Senior Superintendent of Police IPS Kalanidhi Naithani issued a statement on the incident and said that the famous YouTuber bike racer died in this painful road accident. After the post-mortem of the dead body has been handed over to his family members, reported IndiaToday.
Aligarh DIG Anand Kulkarni acknowledged the news of Chauhan's demise. "Agastya Chauhan (YouTuber) was riding a bike & met with an accident in which he died. Post-mortem was done. All the facts are being investigated. In the initial investigation it was found that he is talking about overspeeding in a video & eye witness has also confirmed the same. Further investigation will be done," Kulkarni said while speaking to ANI.
In light of the tragic accident, Aligarh Police has urged motorists to drive responsibly and avoid speeding on the roads.
Image Source: Instagram