Sidhu Moose Wala's Father Balkaur Singh Gets Son's Face Tattooed On His Hand, Fan Says, 'Miss U Legend'
Sidhu Moose Wala's father tattooed the singer's face on his hand observing the two months of his death and giving an emotional tribute leaving fans overwhelmed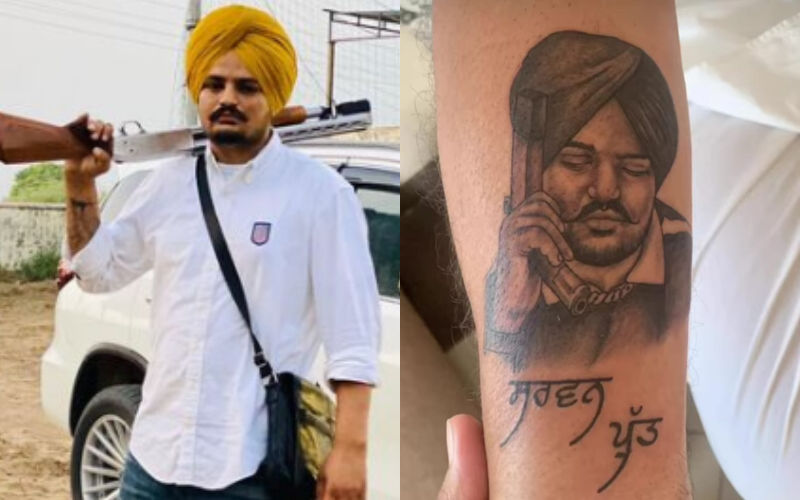 Sidhu Moose Wala's death was a shocking event for his friends, families, and fans. Today marks the two months to the death of the singer-raper. In the memory of the singer, his father, Balkaur Singh got his son's face tattooed on his hand. A video went viral of him getting tattooed leaving everyone emotional.
In the video, Balkaur Singh, Sidhu Moose Wala's father inked his son's face on his hand giving him an emotional tribute. He was seen lying on the bed and the tattoo artist tattooed the singer's face with a gun on his father's hand copying from the phone. The tattoo also featured ''Sarwan Putt' written in Punjabi language, which loosely translates to 'obedient or caring son'.
Meanwhile, Sidhu's mother, Charn Kaur also got the tattoo on her hand in memories of her son. The tattoo featured "Shubh Sarwan Putt" written in Punjabi. The rapper's real name is Shubhdeep Singh Sidhu.
Fans were overwhelmed by the gestures of his parents. They got emotional and wrote, "His parents didn't like tattoos especially his mum who only give permission to sidhu sir for one arm. #justiceforsidhumoosewala #LegendsNeverDe", "Dil da ni maada", "Miss u legend", "Heart breaking every day... without you sidhu".
Interestingly, the late singer had told in one of his songs that people will get his name inked once he is gone, now after his death, his parents tattooed his portrait.
The video was originally shared on Sidhu Moose Wala's official Instagram page, and the family has still kept active to stay connected with fans and share the update. Even the fans had requested the family member to keep sharing the update via the official page.
For the unversed, the legendary singer was shot down near his village in Mansa on May 29, 2022, a day after his security was scaled down by the newly formed Bhagwant Mann government. Lawrence Bishnoi and Goldi Brar have taken the responsibility for the death of the late singer.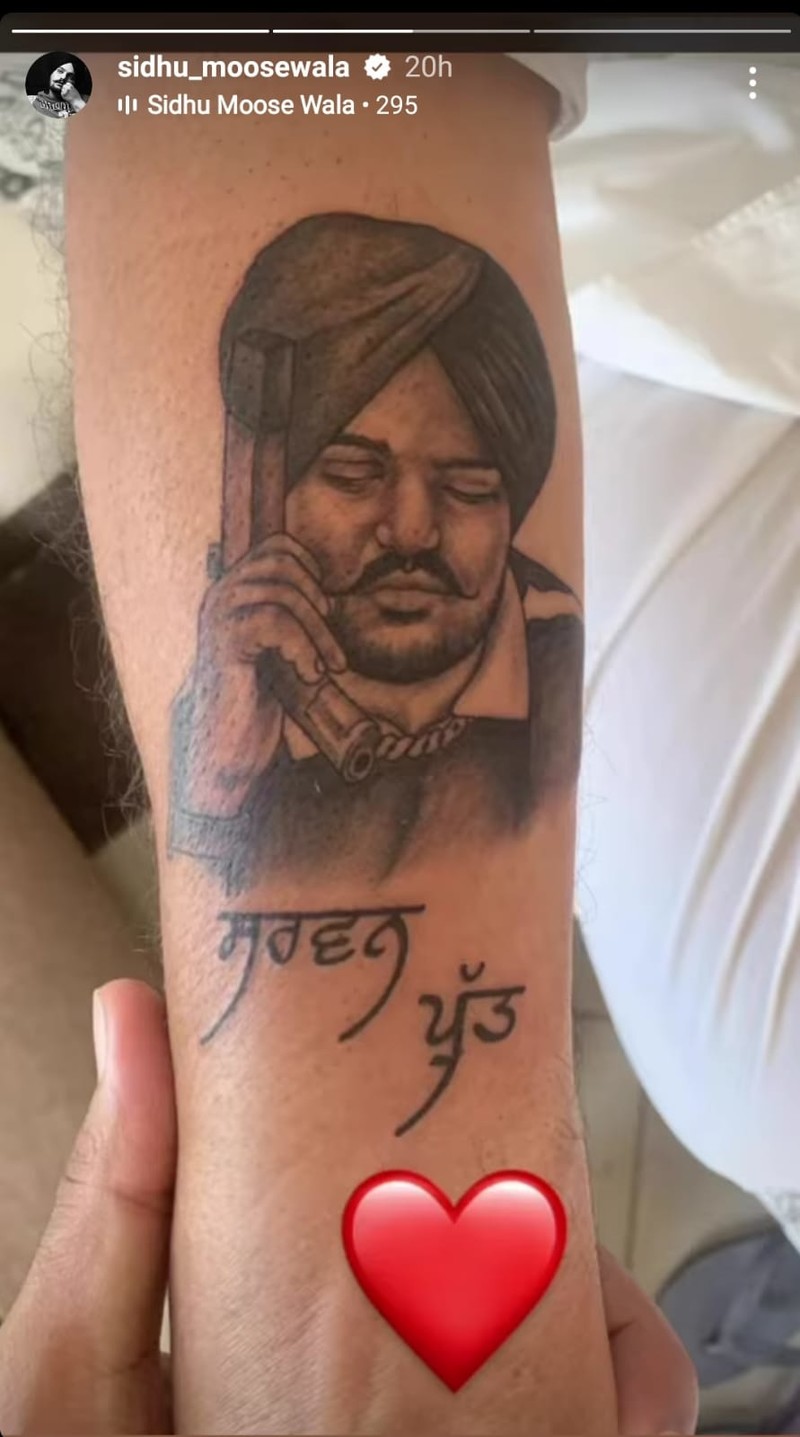 Image Source: Instagram