Sidhu Moose Wala Shot DEAD: Promoting Gun Culture To Supporting Khalistan, 5 SHOCKING Controversies Involving The Late Punjabi Singer
Here are five major controversies involving the late Punjabi Singer Sidhu Moose Wala, who was shot dead by unidentified assailants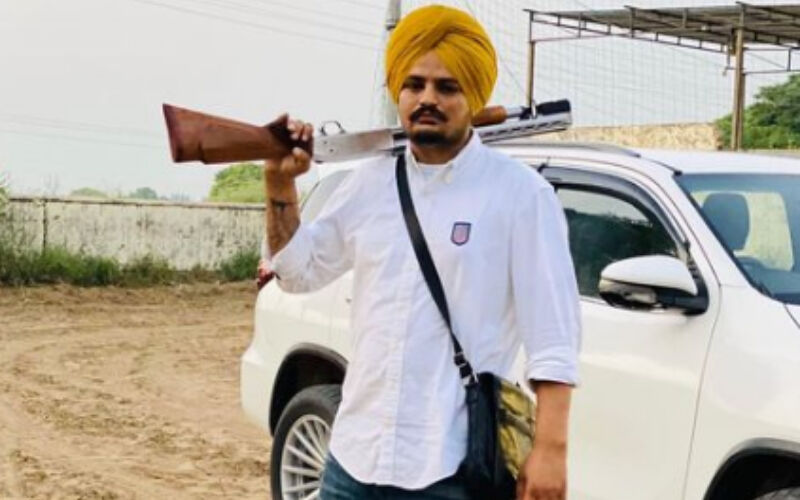 Punjabi singer Shubhdeep Singh Sidhu, who was widely known by his stage number Sidhu Moose Wala was shot dead by unidentified assailants in Jawaharke village of Mansa district, a day after the Punjab Police withdrew his security. Reportedly, more than 30 rounds were fired on the car Sidhu was driving and he sustained more than eight bullet injuries. The singer was immediately taken to the Mansa civil hospital where doctors declared him brought dead.
Promoting gun culture
Sidhu Moose Wala, who had started his career as a songwriter with the song 'License, was often accused of promoting gun culture through his music. He was known allegedly for glorifying gangsters in his songs. Sidhu, after his bail, released a song called Sanju which was slammed for glorifying gangsters and the use of weapons.

His song Jatti Jeonay Morh Di Bandook Wargi sparked controversy

In 2019, Sidhu landed into big trouble after he was accused of showing the legendary Sikh warrior Mai Bhago in a bad light in his song Jatti Jeonay Morh Di Bandook Wargi. The singer later issued an apology for allegedly hurting the sentiments of the Sikh community.

Scapegoat song Controversy

Sishu's latest song Scapegoat came under fire for targetting Aam Aadmi Party (AAP) and its supporters. Reportedly, the 28-year-old late singer had allegedly called AAP supporters 'gaddar' (traitor) in his song, which was released in April this year.
Support of Khalistan
As per reports, Sidhu Moose Wala had supported Khalistan separatist Jarnail Singh Bhindranwale through his song 'Punjab: My Motherland'. In 2020, the Punjabi singer was accused of lending his support to Khalistan as his song had photos and images from a speech given by Khalistan supporter Bhoopar Singh Balbir in 1980.
Using AK-47
Back in 2020, Moose Wala made headlines for all the wrong reasons. Videos of him firing AK 47 with five policemen went viral. The singer was booked by the police for offences under the Disaster Management and Arms Act. However, he went underground to evade his arrest. Later Sidhu was granted bail.
Image Source: Sidhu Moose Wala/Instagram