Sophie Turner And Joe Jonas' Dog Waldo Dies In A Freak Accident
Sophie Turner has frequently made appearances with her pet dog, Waldo on Instagram. The little furball was one of the most papped fellows at her wedding to Joe Jonas. Unfortunately, Waldo has succumbed to injuries after he met with a freak accident.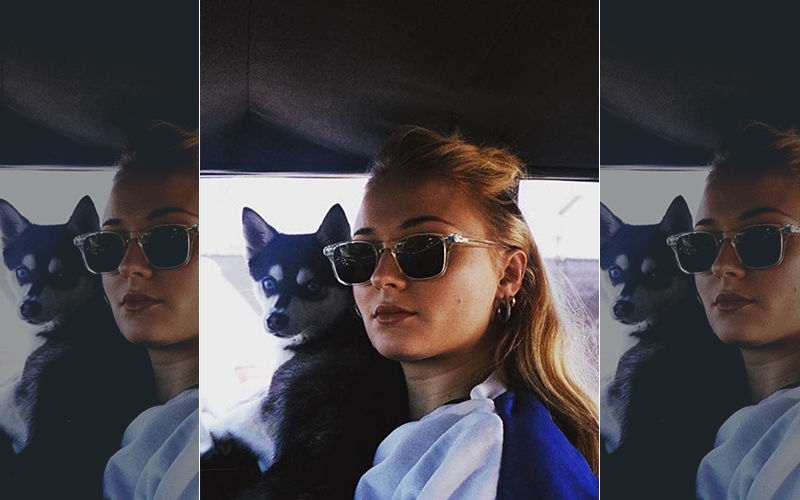 Sophie Turner's pet dog Waldo died in a car accident on Wednesday. According to a TMZ report, the Alaskan Klee Kai, Waldo went out for a walk on the streets of Manhattan, New York. The misfortune took place when he got rid of the leash and was hit by a passing vehicle. Both Joe and Sophie have not officially released a statement regarding the death of Waldo, but the report stated, "We're told it happened Wednesday on the Lower East Side of Manhattan. Their dog walker had Waldo on a leash when the dog got spooked by a pedestrian, broke free, ran into the street and was struck by a vehicle. A rep for Joe called it "a freak accident." Calling it a freak accident, the dog died a miserable death, and Joe and Sophie have lost a loved one. The couple, especially Sophie was closely attached to Waldo and she constantly shared pictures of him and her while on the sets of her show Game of Thrones, or may it be at home.
Sophie has made her appearance in the popular
Game of Thrones series playing Sansa Stark
and has achieved quite a lot of fame for it on her way. The actress has also been seen lately in the film X Men: Dark Phoenix, and has outshine with her performance in the film.
Image source: Instagram/ Sophie Turner