South Korean Actor Oh Jong Hyuk Is Elated To Announce The First Pregnancy Of His Wife, Shares Picture Of Her Baby Shower
South Korean actor Oh Jong Hyuk gears up to embrace fatherhood for the first time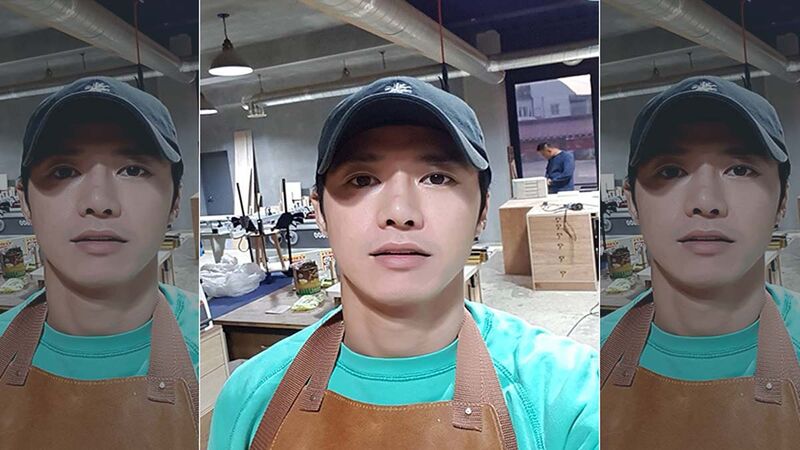 On Thursday, South Korean actor Oh Jong Hyuk was filled with immense to enjoy as he announced a piece of good news. The actor in the Instagram post shared expecting his first child with his wife. He shared a picture of the baby shower ceremony of his wife, announcing that he is all set to embrace fatherhood. Recalling how it feels like it was yesterday the two tied the knot, but fortunately, seven months after it, a precious gift is all set to fill their lives with joy.
He wrote, "I'm becoming a father! It feels like our wedding was only yesterday, but after seven months, a precious gift has found its way to us." Though the couple is yet to finalise a name for their yet to be born baby, he temporary nicknamed him his little. Sharing his yet to be born little ones' temporary name, he wrote, in the Instagram caption, "As Ddo-bok's dad, I will pledge my utmost devotion to both Ddo-bok, who will grow healthily inside their mom's tummy, and my bride, who will be suffering for 10 months."
Eagerly waiting for it little one, he further wrote, "Ddo-bok, come quickly and play with Dad!" Check out the actor's post below-
The couple still hasn't revealed the gender of their yet to be born baby. Oh Jong Hyuk tied the knot with his ladylove, who is not a celebrity on April 12, 2021. The couple had plans to tie the knot in 2020, but they pushed it ahead due to the outbreak of the COVID-19 pandemic, across the globe.
Marking his debut in 1999 as one of the members of Click- B, he is known for his work in Cheese In The Trap, Healer and more.
Image Source: Instagram/5jong9