Stranger Things Season 4: Millie Bobby Brown Starrer Sci-Fi Series Has Budget Of $30 Million Per Episode-REPORTS
Stranger Things Season 4 is finally coming back in 2022 after an extended absence following season 3's release in 2020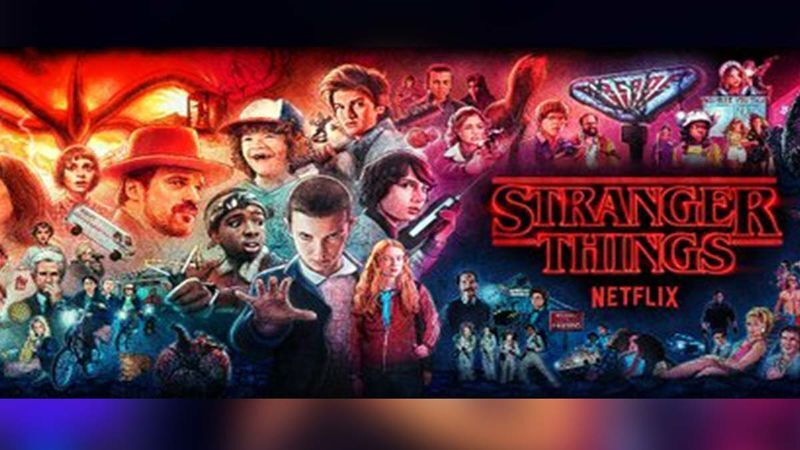 Stranger Things is seemingly one of the most anticipated series and fans are eagerly waiting for the new developments in the series. Now, several reports suggest that the Stranger Things Season 4 has a much bigger budget, as each episode cost $30 million.

Netflix's hit sci-fi series is finally coming back in 2022 after an extended absence following season 3's release in 2020.
The fourth season will be released in two parts with Part 1 coming on May 27 and Part 2 on July 1.
The strategy comes as Netflix prepares for the end of its biggest original series, as season 5 is set to wrap up Eleven's current storyline. Stranger Things season 4 will go a long way in setting up how the series wraps up and is expected to do it in an epic fashion.
Stranger Things season 4 reportedly takes place six months after the season 3 finale and sees the main characters scattered across the globe. Hence, the scope of Stranger Things is continuing to grow in season 4.
Created by The Duffer Brothers, the upcoming season is being compared to Game of Thrones as Hopper is in Russia, Eleven and the Byers are in California, and the rest of the characters are still in Hawkins, Indiana.
It appears that the Game of Thrones comparisons could go beyond the sprawling story, massive scope, and incredible popularity, as Netflix's budgets have soared.
As per a recent Wall Street Journal report, Stranger Things season 4 is the most expensive yet for Netflix. Each episode reportedly carries a budget of $30 million. This is a significant increase in Stranger Things' previously reported episode budgets, which were said to be less than $10M per episode in season 3.
Netflix has not confirmed this reported price tag for the series, but costs could've increased due to its long production schedule and potential salary increases for its stars, added the latest report.
Image Sorce: Instagram