Sunny Leone Caught In A Controversy Over Her Statement, Dating Russel Peters Was Her Worst Decision
Sunny Leone opens about her past relationship with the comedian, Russel Peters, and calls it the "Worst Decision Ever" in the latest episode of one mic stand Season 2.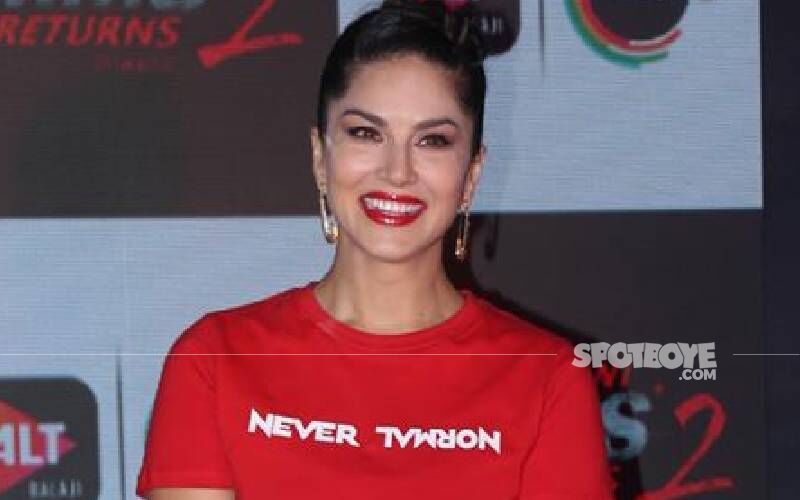 The popular Canadian actress and performer, Sunny Leone got married to Daniel Weber in 2011. Before getting married sunny briefly dated a stand-up comedian, Russel Peters, and recently she opened up about her experience of dating him in a recent interview.
Sunny Leone is currently a part of the popular "One Mic Stand Season 2" show and in the latest episode of the said stand-up comedy show, Sunny told comedians Sapan Verma and Neeti Palta,"I dated a comedian but it was like, for a hot second. It wasn't very long." She said talking about, Russel Peters. "We messed it up. I mean, we were friends for years, why the hell would we start dating? It was the worst thing ever that we could have ever done and I am mad to this day, we could have been such good friends still," she elaborated. After hearing Sunny's confession, Neeti Palta asked if she had ever made it into the comedian, Russel Peters jokes to which Sunny Leone replied, "I have heard I am in a couple of his jokes."
Russel Peters has also opened up about his past relationship with Sunny Leone in an interview in 2013. Talking about his relationship with Sunny, he said," yes we did each other. It was about five and a half years ago. It was a wonderful time. She's a real sweetheart, you know."
Even though Sunny Leone and Russel Peters's relationship didn't end up as they thought it would, they both managed to learn and grow up from their mistakes and relationship and move on to the respective goals in their life while simultaneously finding their kindred souls on the way.



Image Source: spotboye archives