THROWBACK! Dinesh Karthik Faces Brutal Betrayal As His Wife Nikita Vanjara Cheated On Him With THIS Cricketer- DETAILS BELOW
Dinesh Karthik and Nikita Vanjara were childhood sweethearts and they enjoyed five years of marital bliss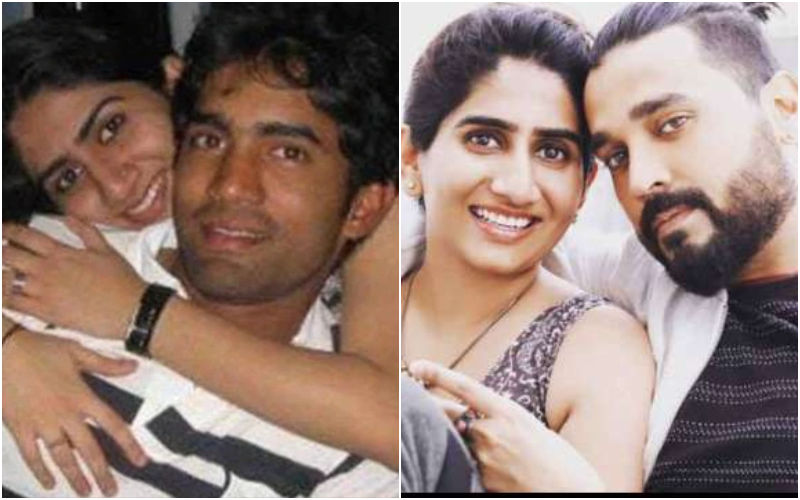 Love stories can turn really complex! While the complexity of the love story may only seem interesting in shows or books, the involvement of love triangle can mess up the very fabric of the relationship between the couple. Nevertheless, many might have witnessed a rather brutal outcome from their tragic love affair.

But, nothing beats the brutal betrayal faced by cricketer Dinesh Karthik, who had lost his wife, Nikita Vanjara to another cricketer, Murali Vijay.
A love triangle makes for the spiciest gossip, and it easily destroyed the lives of people involved in the same. And speaking of Dinesh's brutal betrayal, his friend and teammate, Murali Vijay fell in love with his wife, Nikita Vanjara, and it ultimately destroyed their married life.
Dinesh Karthik and Nikita Vanjara were childhood sweethearts who knew each other as their fathers were good friends. The duo eventually grew up together and they got fond of each other and their families decided to turn their friendship into a relationship.
The two were quite eager for marriage and in 2007, when Dinesh Karthik was 21 years old, he tied the knot with Nikita Vanjara, starting their happy married life.
However, their relationship hit a roadblock after five years of marital bliss.
Nikita had lost interest in Dinesh Karthik as she had fallen in love with his friend and teammate, Murali Vijay.
Murali's entry in the former couple's life destroyed their family for good.
In 2012, during the Indian Premier League season 5, Dinesh and Murali were teammates in the cricket team for Tamil Nadu. During the crucial Vijay Hazare trophy match against Karnataka, Dinesh had got to know about his wife, Nikita's affair with Murali.
Shortly after learning of Nikita and Murali's love affair, Dinesh had decided to part ways with her and they underwent a divorce in 2012, while she was pregnant with a baby boy.
Following the divorce, Nikita married her boyfriend Murali Vijay and since then, both Dinesh and Murali have maintained silence on the issue and have acted maturely, moving on in their lives, rather than mudslinging on one another.
Image Source: Instagram