TikTok Star Cooper Noriega DIES At Age Of 19; Hours Before His Death He Shares A Video, 'Who Else Be Thinking They Gonna Die Young'
TikTok Star Cooper Norie passed away at the age of 19. He was found dead at the parking lot of a mall in Los Angeles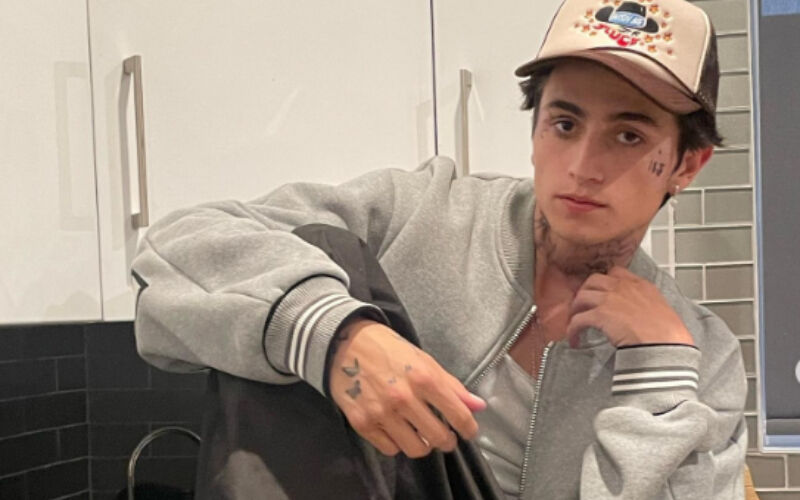 TikTok star Cooper Noriega enjoyed a huge fan base with 1.7 million followers on the video-sharing platform. Noriega was known to share some amazing reels and quirky posts on TikTok. In a surprising turn of events, Cooper passed away at the age of 19. As per reports, on Thursday, he was found dead in the parking lot of a mall in Los Angeles. The cause of his death is yet to be revealed and the case is currently under investigation.
Hours before his death, Cooper Noriega posted a video wherein he reportedly talked about 'dying young'. In the clip, he was seen lying in a bed. The video contained a message, "Who else b thinking they gon die young a*?" As per the Los Angeles Medical Examiner-office, Coroner Noriega was found dead in a Los Angeles mall parking lot on June 9. Reportedly, his body showed no evidence of violence and 'no foul play' is suspected.
In an earlier video shared on his TikTok account, Cooper talked about dealing with mental illness and drug abuse. He revealed that he launched a Discord channel that allows him and his fans to openly share their mental challenges and their struggling stories. Cooper Noriega said, "If you're really into getting your emotions out, or whatever, come join," he said in a video posted to his TikTok account as per US Weekly. "I created [the server] because of how much I love you guys and how much I struggle with it myself. I want you guys to feel comfortable and not alone."

Cooper Noriega, who had worked with TikTok stars like Jxdn and Nessa, had recently collaborated with his fellow influencer Bryce Hall for a post on the video-sharing app. Last week, he appeared on Dave Portnoy, Josh Richards, and Bri Chickenfry's Barstool's BFF's show.
Image Source: Instagram