TikTok Star Riyaz Aly Goes Live With Justin Bieber; Yummy Singer Asks Him About India's COVID Situation And If People Wearing Masks - VIDEO
Justin Bieber goes live on Instagram and surprisingly, TikTok star Riyaz Aly joins him for a little chat. But guess what the two were chatting about? Watch the video here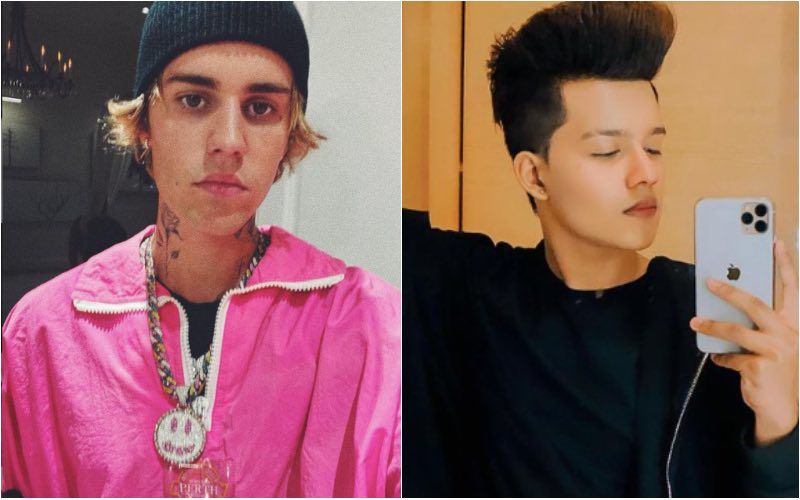 Justin Bieber recently went live on Instagram where he was seen interacting with his million followers and fans. During the live session, the Yummy singer even interacted with a guest from India and surprisingly, he is the TikTok star, Riyaz Aly. That's right! He joined the singer's live session for a little chat and this video caused a frenzy among Riyaz's fan following. The moment Aly joined Bieber, they both exchanged pleasantries and asked each other how they were doing. We even get to see a little fanboy moment as Riyaz goes gaga over his music. As Riyaz reveals he is from India, Justin asks him about the ongoing Coronavirus situation in the country.
Justin Bieber even raises questions related to COVID in India and if people are taking enough safety precautions and wearing masks. To which, Aly says that people here are taking proper precautions. Seeing him going live with the famous international singer, fans of Riyaz were completely in total surprise. There were many who were praising the TikTok star while there were some who made fun of him. Nevertheless, Bieber had earlier done a concert in Mumbai which had received mix reactions from the audience.
Speaking about the concert, in April, considering the current public health crisis, and with the deepest concern for all those being affected, Justin Bieber announced that he is postponing all his scheduled 2020 concerts. He even released a statement on Twitter where he did not mention the rescheduled dates of his concerts but the pop singer asked his fans to hold on to their tickets.
Image source: Instagram/ justinbieber/ riyaz.14