TikToker Shadab Khan On Being Accused Of Raping His Ex-Girlfriend: 'She Tortured Me And Later Filed A False Rape Case'- EXCLUSIVE
TikToker Shadab Khan has found himself in a legal trouble as his 23-year-old ex-girlfriend, who he was dating for 8 years, has filed a rape case against him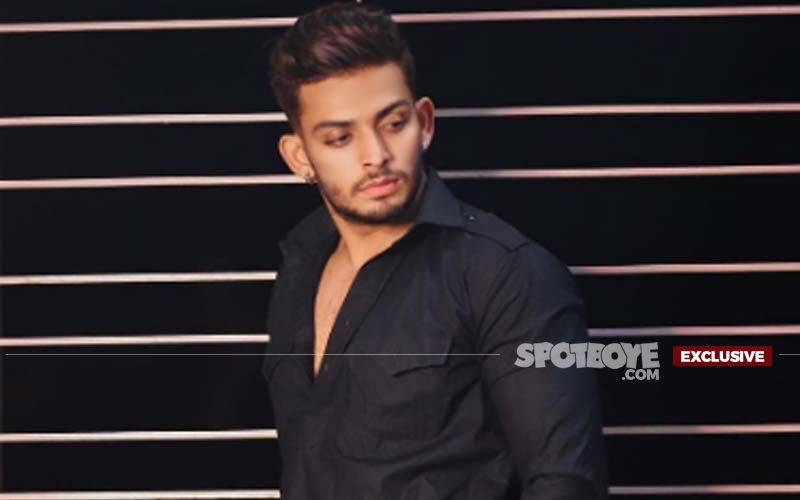 TikToker Shadab Khan, who made headlines for all wrong reasons last year after his tiktok video of spreading coronavirus went viral, is in legal trouble. His ex-girlfriend has filed a case against him, accusing of rape. The FIR was filed by the girl on January 3, 2021 at Naya Nagar police station. After which accused Shadab Khan also filed a cross complaint on January 11, 2021 for extortion, criminal trespass, cheating and defamation against the girl, her mother, sister and her friend.
Now talking to SpotboyE.com exclusively Shadab Khan said, "I have been continuously harassed, tortured, tormented by a girl with whom I was deeply in love with. She cheated on me while being in relation with me for 8 years, thereafter she started demanding money putting me in fear which made me transfer her Rs. 5,70,000/-. Thereafter she even took my YouTube id and password, started defaming me openly on social media and when I sent her legal notice, she filed a false rape case against me. I am a happily married person now, but this girl has tarnished my image, name and business by misusing the law and putting false statements without any proof."
ALSO READ: Bigg Boss 14: Faisu Reacts On His Participation, Sameeksha Sud And Ruhi Singh Gear Up To Root For Him- EXCLUSIVE VIDEO
He added, "The girl is roaming free, but Shadab is in hope that he will get justice from the court and has already planned to file a perjury case against the girl once the FIR is quashed. Shadab and the girl were dating each other for more than 8 years and were jointly making Tiktok videos and earning from the same. During lockdown, they both broke up and moved on with different partners. Shadab married another Tiktoker named Shalini Suryavanshi."
Ali further reveals, "My client Shadab had sent a notice to his ex-girlfriend on December 28, 2020 after she called Shadab and extorted 5,70,000 from him by threatening him of dire consequences. Mutual consent agreement was made between both, and the girl agreed to return gifts including diamond ring and gold chain to him but till date failed to do so. It was also mentioned in the agreement that none of them would hamper either by any means henceforth. The girl recently started making videos on him defaming him by various means by which she garnered immense subscribers and views on YouTube. Shadab approached me, I sent a legal defamation notice 14 days asking for 1 crore damages, returning of money and gifts, tender Apology and stop doing the said acts again. Out of fear she has registered false rape FIR."
We messaged the girl before putting out the story but did not hear from her until the story went up.

Image source: Instagram/beingshadabkhan.27