Travis Barker's Daughter Alabama Is Just '17' And Internet Is In SHOCK! Netizens Call Out Her For Acting 30-READ BELOW!
Travis Barker shared a series of his daughter's photos, including photos from her childhood to growing up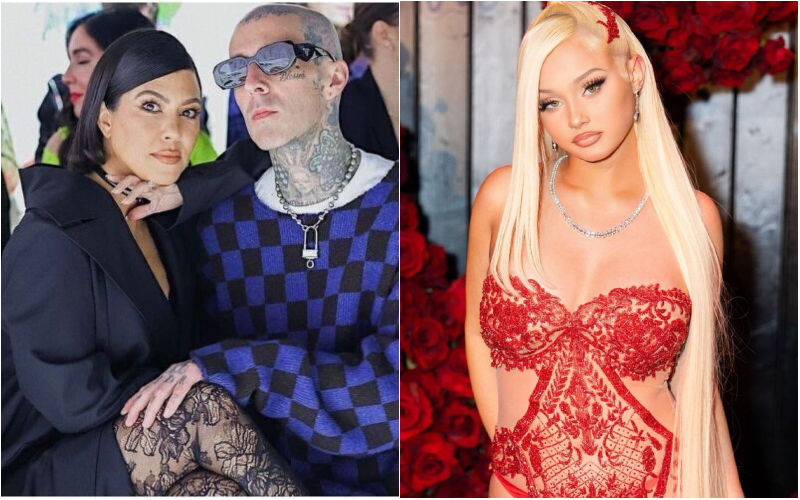 Travis Barker has once again invited netizens' wrath as some netizens claimed that she hasn't been looking after his daughter and reportedly said that she was 'just a few steps away from joining OnlyFans.'

The backlash sparked after Barker shared a heartwarming post on Instagram on his daughter Alabama's 17th birthday. He even shared a carousel of pictures and fans instantly called out Alabama for looking older than she actually was.
The Blink-182 drummer and Kourtney Kardashian's husband shared a series of his daughter's photos, including photos from her childhood to growing up. His caption read: "Happy Birthday @alabamaluellabarker I can't believe you're 17! I'm so proud to call you my daughter. God blessed me with you and I'm forever grateful. Blessings to you on this special day. I love you."
However, the post did not go well with the fans and it attracted a slew of negative comments.
Reacting to the same, one fan commented, "17?!? I thought she was 27." Another added, "Dude she's about 12 months away from only fans' accounts at this rate." Some even slammed Barker for being a bad parent. "Hope you bought her some clothes for her birthday…you need to be a better parent to her. Her posts are so inappropriate. Be ashamed," wrote a fan. Another wrote, "Before when a kid was actually a kid." "17 and she's out here behaving like a 20-something. The most disturbing inappropriate s**t ive seen today on a minor. Yall parents need to step up," said another fan.
Meanwhile, a fan asked Travis, "Buy her some clothes please." While wishing the 17-year-old another person said, "Jesus I thought she was 25 from her pics! Happy birthday!" Another wrote, "I thought she was 22' my bad Happy Bday." "Omg 17.... she literally has pics in a thong. Do better dude," another chimed in.
"Wow, just 17. The way she looks, acts, and dresses, you'd think she's 30. I believe in letting them express themselves, but she is way over the top. You really can't tell what she looks like with all the glitz and glamor. Sorry, my opinion." Another claimed, "So much makeup for 17." A fan wrote, "A nose job before 17 yikes kardashians here we come."