Travis Scott Pledges To Donate $5M And Launches HEAL For Safety Of Concertgoers, Netizens Say, 'Nice Try But Still Canceled'
Travis Scott has now launched a new project called 'Heal' and donated $5 million to community-based initiatives focused on helping students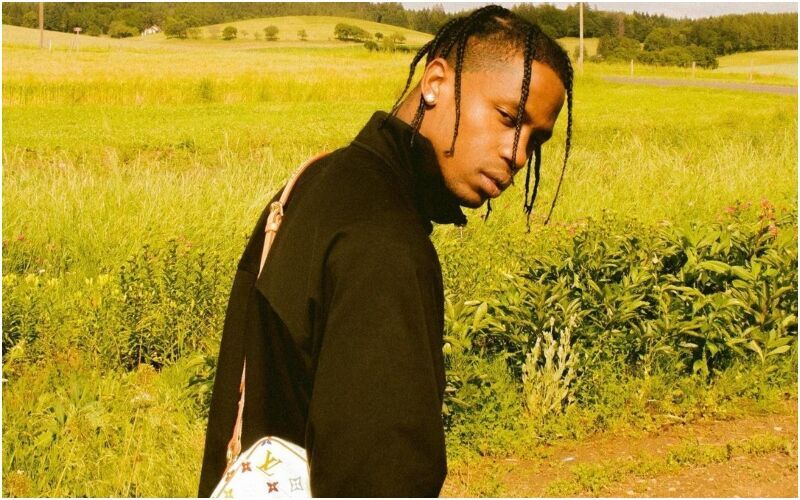 American rapper Travis Scott is launching a charity initiative that would prove a boon to students, aspiring creative artists, and future attendees of concerts. The rapper is trying his best to make amends following the deadly incident that took place at his Astroworld Festival.

The rapper has now launched a new project called 'Heal' and donated $5 million to community-based initiatives focused on helping students, mental health, and the safety of future concertgoers. The Grammy-nominated artist is allocating the funds towards scholarships, the expansion of a youth design center, lending support to mental health programs, as well as the safety of concertgoers.
"Over the past few months, I've been taking the time and space to grieve, reflect and do my part to heal my community. Most importantly, I want to use my resources and platform moving forward towards actionable change. This will be a lifelong journey for me and my family. While it's easy for corporations and institutions to stay in the shadows, I feel as a leader in my community, I need to step up in times of need. My team and I created Project HEAL to take much-needed action towards supporting real solutions that make all events the safest spaces they can possibly be. I will always honor the victims of the Astroworld tragedy who remain in my heart forever," Scott captioned the post.
"Giving back and creating opportunities for the youth is something I've always done and will continue to do as long as I have the chance. This program will be a catalyst to real change and I can't wait to introduce the rest of the technology and ideas we've been working on. See you all so soon [x3 brown heart emojis]," his post concluded.
Travis and his company are targeting to help at least 100 students pass out to a senior year. He also honoured the victims of the Astroworld tragedy and sought to make events safe for all attendees.
The 30-year-old rapper was caught in a huge controversy last year when 10 concert-goers lost their lives during his Astroworld concert.
There have been lawsuits filed against him by people associated with the victims. His Project Help will also address the safety of concert-goers, as a significant portion of the funds will go to the U.S. Conference of Mayor's Task Force on Event Safety.
Meanwhile, netizens on the Internet refuse to let the Astroworld incident slide despite Scott's initiative. "Nice try but still canceled," said one user, while another made a sarcastic comment, "Dudes concert killed hella folks, who cares."
A third mused, "this would be a good thing if not for the reason he is doing it. all the lawsuits his people will take the fact that he is doing this to court which they have to take into consideration. Smart and costs less than what he may end up paying out..."
Image Source: Instagram