Triple H Announces Retirement From WWE, Vows To 'Never Wrestle Again' Post Cardiac Surgery; 'ThankYouTripleH' Trends On Twitter!
Triple H dropped a subtle hint about his departure from WWE on Twitter on Friday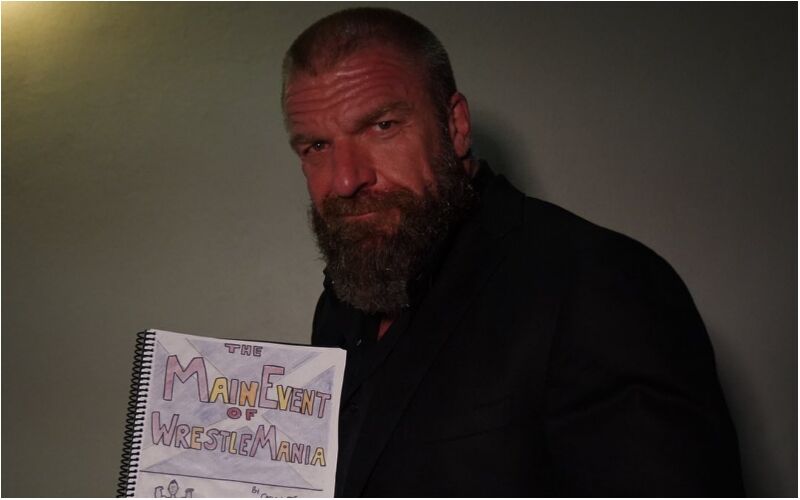 WWE legend Triple H, whose real name is Paul Michael Levesque, is finally retiring after giving his 30-best years to the world of professional wrestling. The 52-year-old's decision comes after he underwent cardiac surgery in September 2021 and that is one of the main reasons he is calling it quits on wrestling.

The 14-time world champion dropped a subtle hint on Twitter on Friday, March 25 that quickly sent the Internet into a meltdown.
Been a while since I've given an update on my health and what the future has in store for me.

Check out my conversation with @stephenasmith today on @firsttake. Full interview debuts tonight on Stephen A's World on ESPN+.

— Triple H (@TripleH) March 25, 2022
Shortly after the pro wrestler hinted at his departure, 'ThankYouTripleH' quickly secured one of the top trending spots on Twitter.
To make the big announcement, Triple H sat for an interview on 'Stephen A's World' with Stephen A Smith where he made it clear that his wrestling days were over. Soon, many from the world of WWE sent an outpouring of love and support on Twitter, wishing him good health.
Triple H is the son-in-law of the former wrestler and WWE CEO Vince McMahon and is also the founder and executive producer of the WWE NXT brand.
In his latest tweet, Triple H stated, "Been a while since I've given an update on my health and what the future has in store for me."
His loyal fans then rushed to the interview where he shed light on why was he retiring from wrestling.
"I was nosediving and was sorta at the one-yard line of where you don't want to be," Triple H told Smith adding, "There's moments in there, when they're putting you out and stuff and you wonder, 'Is this it? Do you wake up from this?'" The WWE icon added, "As far as in-ring, I'm done. I will never wrestle again." He added, "First of all, I have a defibrillator in my chest, and it's probably not wise for me to get zapped on live TV", as reported by TMZ.
For the uninitiated,Triple H was active in the wrestling ring for nearly three decades now, while his association with WWE dates back to 1995.
Image Source: Instagram